Increasing Team Productivity Through Collaborative Task Management
Friday, January 16, 2015
Competition, the need to be agile in an ever-evolving business landscape, customers' desire for speedy answers to queries or issues plaguing them – these are just a few of the reasons why organizations rank
team collaboration
as an essential factor in powering up their business processes.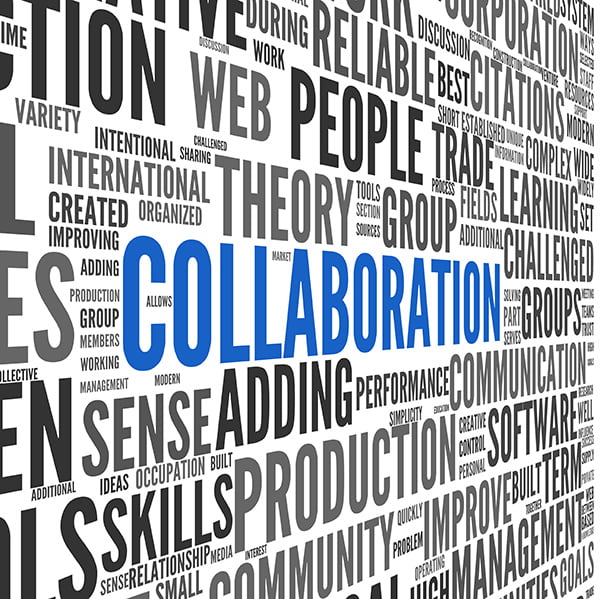 And with the growing popularity of
distributed teams
, mobile and remote workforce is the rising usage in cloud-based enterprise collaboration software.
Collaboration software, according to Techopedia, "is primarily designed to enhance productivity within a group of individuals and, more specifically, within organizations."
Productivity being the operative word, here are some ways a collaborative software or groupware boosts individual and team performance:
Projects are made up of tasks that can be broken down into subtasks. Some tasks are carried out by individuals while others require collaboration. A cloud-based collaboration solution serves as a central platform where project managers or team leaders can assign tasks to certain individuals, with assignments including the tasks' description, objectives and timelines.
Collaboration software also allows team members to jointly work on tasks, come up with ideas to work more efficiently, share updates, files, documents, and other information.
Effective communication is a vital ingredient to successful collaboration. With collaboration software, discussions are saved in their appropriate workspaces where pertinent people can be invited into any time, unlike in long email threads where the central message can potentially be lost as emails are digested in bits and pieces.
With email, there's also the possibility of some team members getting left out of discussions, which can ultimately
lead
to confusion. Discussions can be done privately, as in one-on-one chat sessions, or in groups, as in team-wide brainstorming.
Single document management
Document and file sharing is a staple in most collaborative endeavors. There are various ways to share documents, but data integrity can be a problem when email is used to share files within groups, and files can sometimes just disappear from shared drives. (Deleted files in shared drives aren't as easy to recover as in individual computers, unless you have a network recycle bin or a shadow copy of the drive enabled.)
With a collaboration software system, you get a single document management solution where all necessary files and documents are located in a centralized repository, available for authorized users to view, edit, or even delete. And yes, wherever they are in the world, regardless of device used for access.
When updates are made to specific files or documents, depending on the software's preset alert settings, it can automatically inform all concerned individuals of the changes that had been made.
Document tracking
has never been so easy!
Collaboration software allows users to create an account profile complete with their information, such as areas of expertise, email address, phone number, location, time availability, projects they're working on, and so on.
This makes it easy for other users to find the right persons to answer task-related queries, simplifying the way knowledge is shared within an enterprise, and for project managers to locate the people with the requisite skills to help with their projects.
While gamification isn't necessarily a new concept, the term is becoming mainstream. Even
Gartner
believes that by 2015, over 50% of organizations managing innovation processes will be gamifying those processes. As gamification taps into individuals' intrinsic motivators, it's no wonder more and more organizations are turning to gamification to amplify employee engagement and efficiency.
Most collaboration software –
Comindware Project
is one example – have gamification features like points, awards and badges, which can readily be customized according to the metrics your company tracks.
What you don't track, you can't measure. What you don't measure, you can't improve.
When working with teams, it's essential to track the amount of time individual team players spend on each task. Aside from accurate payroll figures, this allows you a better insight into the total length of time a project may need from planning to completion. It also gives you clear visibility into the team members who are more suited for certain tasks, which can be a basis for a task specialization plan for future projects.
Final word
Web-based collaboration software facilitates collaboration, regardless of where team members are, in the office, out in the field, on a commute, or in a remote location, making it easy for them to get the latest updates on tasks or discussions, monitor
workflows
, and share files or documents.
As companies strive to empower their employees and other stakeholders and deliver the best possible experience for their customers, collaboration via cloud-based collaboration tools is becoming more and more a business requirement.
---