13+ Must-Have Tools for Marketing Agencies
Thursday, September 29, 2022
When evaluating Project Management and
Workflow
Automation solutions for Marketing agencies, we had a chance to talk to numerous Marketing representatives and industry thought leaders. Our questions were around what online tools are usually used to ensure integrated Marketing services and management of Marketing campaigns – all while coordinating efforts with other teams and reacting to change timely.

Based on the responses, we put together this article in hope to help you familiarize with the 12 must-have online tools your Marketing agency can use to improve your team performance and achieve competitive advantages.
File sharing tools
Evernote

With
Evernote
you can capture, organize and access your thoughts and information anytime, anywhere, and from nearly any device. Since Evernote can read text within images, you can even snap a photo of existing notes and easily find them later.
Evernote also allows you to save searchable information to share it in virtual notebooks with others, or even with your entire agency.
Dropbox

Dropbox
is a cloud-based, shareable hard drive. With Dropbox, you can sync files, photos, videos and projects saved on your work computer to your personal laptop or vice versa. When you make a change to a file, the previous version is automatically updated in Dropbox so you're accessing the latest version no matter whether you view from your iPhone or PC. If you want to revert to a previous version or undelete a file, you can.
With Dropbox for Teams, your entire agency can also share folders internally or with external clients or contacts, all while maintaining administrative control.
Dropmark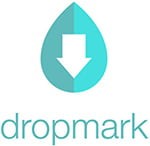 Dropmark
provides simple collaboration and file sharing in the cloud, with drag-and-drop facility from your desktop to browser, so your files are automatically uploaded to the cloud. You can invite colleagues to view and collaborate privately, and organize files into collections with sharable short links.
You can view every collection as a fullscreen presentation, mixing images, websites and more. You can even drag in audio or video from YouTube, Vimeo, SoundCloud or your desktop to create custom playlists and podcasts. With the Dropmark for Mac app you can just drag and drop to your Mac menu bar and upload directly to your account.
Collaboration tools
Trello

With
Trello
, you can create boards to organize anything you're working on. This is a Trello board is a list of lists filled with cards, used with a team or by yourself. In your Trello card you can create checklists to keep track of to-dot, add comments to update your co-workers, add photos and videos and see who's working on that card.
Yammer

Yammer
is an enterprise social network provider that is now part of Microsoft's Office Division.
With Yammer you can organize meetings and events, share them with co-workers, and gauge attendance by collecting responses. The tool also allows to visualize your agency's org chart so you know who manages and reports to whom and who to contact internally on a particular subject matter.
CMW Project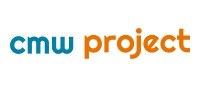 CMW Project®
is an innovative Collaboration and Project Management tool that simplifies planning for project managers and facilitates execution for team members. It provides project teams with a real-time view on project priorities and delivery dates, calculates the actual resource workload and availability as well as automatically tracks task completion progress.
Built on top of
CMW Team Network™
— the industry 1st pre-integrated social collaboration platform — CMW Project delivers a unified workspace for data and document sharing enabling highly efficient cross-team collaboration fully in context of work. Free 30-day trial is available
here
.
ProofHub

ProofHub
is a leading project management and team communication software that helps managers efficiently manage their marketing projects and teams. It brings together all the crucial tools required to organize, plan, and deliver projects on schedule.
You can monitor each task's progress and observe how it progresses through the various project phases using the Kanban boards. Additionally, you can add comments and files as attachments to a task. You and the team members can even conduct a quick conversation or share files regarding a task using the integrated chat feature.
Smartlead

Smartlead
is an omnichannel sales email automation software. It helps you scale cold emailing with high-deliverability IP servers and unlimited sender accounts to ensure your email always lands in your
lead
's inbox.
You can maintain all your email accounts from one centralized master inbox so you never miss a lead. It offers unlimited email warmups and AI personalization to maintain sender reputation and boost reply rates. Moreover, the custom conditional email sending triggers helps you reach out to your leads faster and 7x their chances of booking meetings. Smartlead helps businesses scale their outreach across email, Twitter, WhatsApp, LinkedIn, etc. You can track reply rates and click-through rates and access in-depth analytics to monitor your campaigns.
Content sourcing, creation and management tools
Clipchamp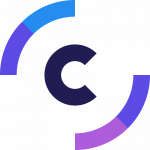 Clipchamp is an
online video editor
that helps you create professional-looking videos in minutes, no matter your skill level with video editing.
With Clipchamp, you can trim your video, add logos, titles, transitions, and even resize it perfect for any social media platform. Creators and marketing agencies love how versatile it is. This movie maker has easy-to-use pro features like green screen effects and AI text-to-speech voiceovers. The browser app also allows you to record your screen and webcam to create tutorial videos and reaction videos.
Invideo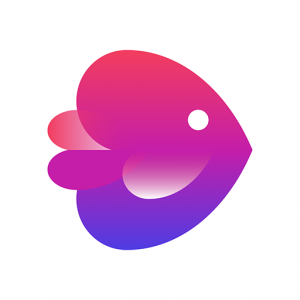 Invideo
is a web-based video creation tool that allows users to create professional-quality videos with no technical knowledge. It has a huge selection of pre-made designs, free stock images, and audio files. Also, the platform provides a user-friendly drag-and-drop interface that makes it simple to include personalized text, graphics, and animations in videos. Besides, Invideo offers a variety of editing tools, such as clip cutting, cropping, and combining, as well as the exporting of videos in several formats. In summary, it is a fantastic tool for producing professional-level videos for advertising, social networking, or private usage.
Design Wizard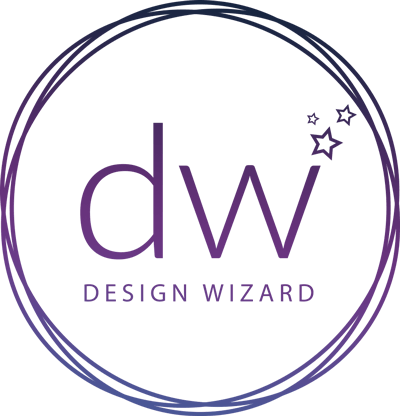 Design Wizard
is perfect for high-quality and effective visual content creation. It holds over 1 million images and over ten thousand TV quality videos. Perfect for social media marketers, business owners and party planners, Design Wizard aims to inspire. Standout features include a custom color palette, free font library and resize feature.
Curata

Curata
is a business-grade content curation software designed to quickly find, curate, share and analyze content on specific issues or topics. With Curata, you can also measure the effectiveness of content across all channels including websites, newsletters, blogs, and social media in a single location. Curata integrates with a host of marketing automation platforms, web analytics tools, content management systems, and social media channels.
Content Marketer

Content Marketer
is a useful tool to build relevant outreach lists, promote content and build relationships.
With Content Marketer you just need to pick a blog post or article that you would like to promote. The tool will scan your content and find the email addresses or Twitter handlers of people you mentioned so that your could outreach them easily and build relationships.
Picsart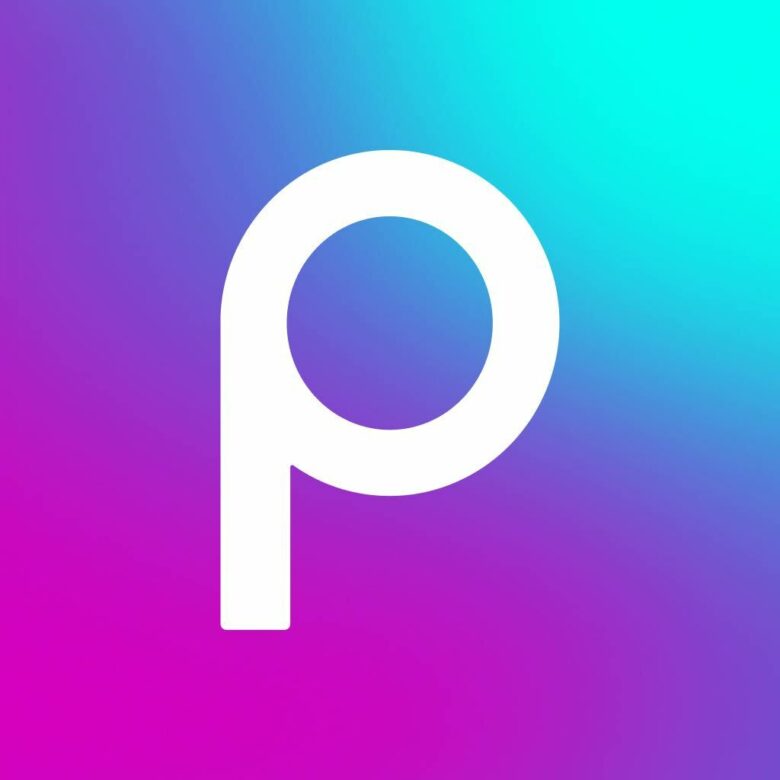 Picsart is an incredible photo editing and graphics creation tool that can revolutionize your creative workflow. You can use Picsart's various drag-and-drop tools to
make beautiful photo collages
, create dynamic stickers, remove background objects, and add stunning photo effects.
What really separates Picsart from other design programs is its easy-of-use. Using AI algorithms, designers can use the image generator to create unique graphics, the replacer to automatically swap objects, and the writing assistant to scribe compelling copy. But without AI, creators still have full range to design logos, flyers, brochures, banners, pins, and posters that they can use in their business or personal lives.
CMW Tracker

CMW Tracker
is a
workflow management
system that nails down the process involved in getting content out the door, especially when there are numerous stakeholders who need to provide input or review content.
With CMW Tracker you can create customized workflow around getting different types of content done since the process is different for ebooks, blog posts, tweets, Facebook updates, etc. Request free 30-day trial
here
.
Conversion Rate Optimization tools
Optimizely

Optimizely
is a experience optimization platform enabling A/B and multivariate testing for users to enhance their websites & mobile apps.
Unbounce

Unbounce
lets marketers build high-converting landing pages without IT pros. You can enjoy 1-click publishing, A/B testing and a suite of best-practice landing page templates.
Meet Unbounce at their mini conference series –
Conversion Road Trip
!
In partnership with Unbounce, CMW Lab is
providing 10%OFF
conference entrance fee.
The conference will allow your team to learn about landing page campaigns, PPC, design, copywriting, conversion rate optimization, A/B testing and more from some of the most influential names in the business and walk away with actionable content to take back and implement into their marketing campaigns.
The conference series kicks off in New York City on June 1st with stops in Toronto on June 3rd, Chicago on June 5th and wraps up in Boston on June 8th.
To claim your discount, use the coupon code "
CMW
" in your
shopping cart
.
Miscellaneous useful resources


MyOwnConference
is one of the most complete video conferencing solutions thanks to premium features. With a market-leading uptime of 99.98%, hosting up to 10,000 attendees in many meetings at once. It's a solid choice for larger organizations. Businesses can add custom logos and banners to their webinars for a personalized experience. You'll also get landing pages to direct sign-ups with a countdown page until meetings begin.
Automated email reminders, social media sign-ups, and scheduled meetings are on hand to maximize attendance. For those who missed it, you'll get Ultra Full HD cloud-stored recording free.
Collaboration features include video, keynote, and screen sharing along with whiteboarding, quizzes, polls, and participant chat. Store and share your resources and recordings on the provided cloud.
For anyone looking for a professional, complete solution, MyOwnConference ticks all the boxes. They support most devices and have one of the best levels of customer service on this list. The best part is you can start with 20 attendees free!

OSI Affiliate Software
helps you not only engage with your current customers but find new members to sign up for your referral system. Our competitive pricing gets you to access a number of features. Unlike other services on the market, there are no surprise fees; there are no transaction fees for using the service.
Turn your best customers into your top promoters! It would be easy for you to recruit and empower customers, affiliates, and influencers to promote your brand. OSI has everything you need to start an affiliate program to allow your customers to promote your brand across social networks. By enabling social sharing, you can add pre-written posts with graphics for your customers to share on all the major social networks. This makes it super easy for them to promote with very little effort.
To find out who your most loyal and satisfied customers are, OSI has included a FREE bonus survey tool that will allow you to find out who will be prime for referring others. You can send out an email to all of your customers and ask them how likely they would be to refer to others. Based on their response, you can automatically sign them up for your referral program.
A Resource for Agency Owners
– immediate actionable steps you can take right now to make a difference in your business by
Jason Swenk
and adding value agency owners community.
Fuel Lines
– new business resources for Advertising, Digital, Media and PR Agencies by
Michael Gass
. The blog has been rated among the top 100 marketing blogs in the world, according to Ad Age's Power 150.
Inbound.org
– The Community for Marketing Professionals. In a Marketing Agencies Group with members from 35+ countries you will find tons of information helping you run your agency better.
Marketing Agency Insider
– Developed by
Paul Roetzer
, Marketing Agency Insider is the hub for marketing agency news, information, resources, training, education and engagement.
Agency Post
– HubSpot's blog for the Agency Professionals.
MAGNET Global Network
– a collaborative network of the world's top marketing and advertising agencies. This organization and its member agencies represent more than 800 clients worldwide.
Agency Search Portal
– Sortlist provides you with free tools to showcase your agency and connect the Sortlist community of marketers seeking for your service.
The marketing landscape is constantly shifting as new strategies and tools arise. Agencies that don't adapt their services to meet the demands of timely and relevant inbound marketing will simply get left behind.
Stay ahead of the curve and succeed!
---