Staying Ahead of the Market: Trends in Document Management
Monday, August 14, 2023
Document management is becoming a critical aspect of any business looking to streamline their workflow and maximize the use of their collected data. Integrating a document management system into one's business can be tricky but, it's worth it due to the numerous benefits it can bring. However, with the many emerging trends in tech, the software requirements for remote employees are increasing.
As document management software is in demand, you may be wondering what are the main trends in this segment and how they can benefit your business. In this article, we describe to you the newest trends in document management and how they can positively impact your bottom line.
Keep reading to know more.
A quick refresh: What is document management?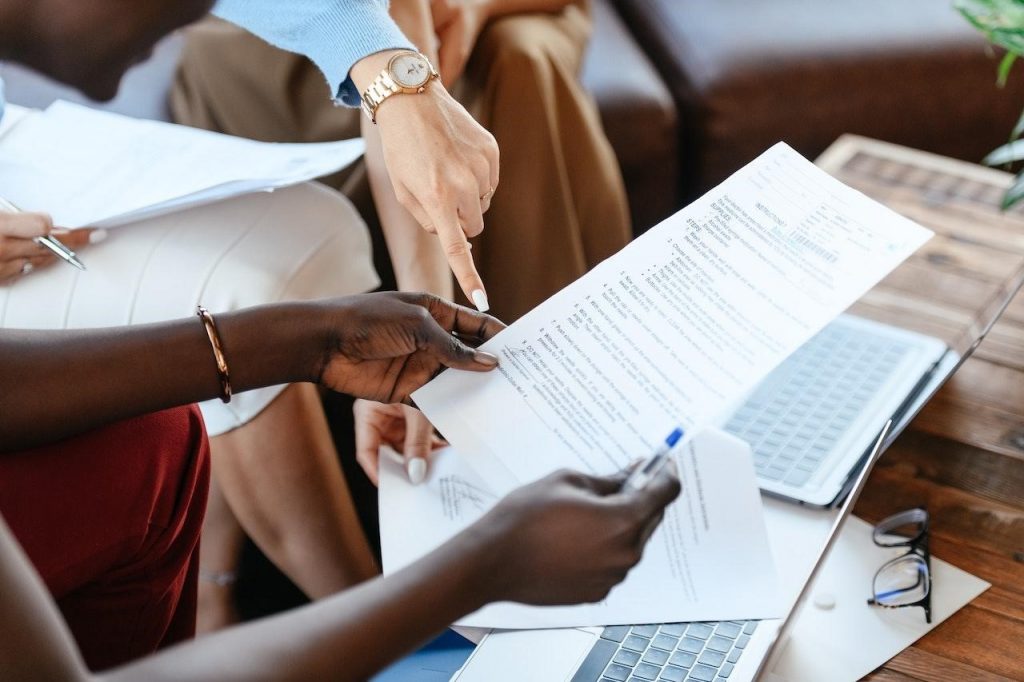 Back then, people would have filing cases filled to the brim with papers for all the documents for their business. These filing cases were often arranged alphabetically and required the expertise of an employee who was organized, detail-oriented, and neat. But now, things have changed.
Companies are opting to minimize physical documents because of how it can lead to bottlenecks in a workflow. Surveys have shown that employees can spend up to 2-3 hours a day searching for documents and this may not always prove to be fruitful. To turn to effectiveness, digital documents are what companies are using to streamline their workflow, minimize their carbon footprint, and secure their data.
One of the reasons your business can benefit from document management software is that it can simplify the lifecycle of a document in your company by automating its approval, storage and organizing. A feature that's critical, especially for companies having business dealings in Europe, where the data privacy laws are stricter.
With document management software, you'll have a tool that will help you automate your document workflow without significantly increasing your operating expenses. The best part? These platforms are constantly evolving to keep up with consumer demands.
Each document management platform is being augmented according to the trends of the software industry to provide clients with a flawless document management experience.
Document Management Trends
As we've mentioned above, document management platforms are evolving, and the best ones are keeping up with the trends to ensure that each customer gets top-notch software.
Here are some of the biggest trends that document management software providers are looking into.
Using cloud storage
The use of cloud storage in one's process is revolutionizing the way people store and access documents – it's creating smoother workflows.
Cloud storage is the practice of storing your data on a remote server. This enables your team to access the information they need at any time from wherever they may be. A benefit that can boost your company's productivity without making huge changes to your digital infrastructure or budget.
Additionally, cloud-based document management providers implement security tools to ensure that your data is safe. Some of their most common security measures are as follows:
Data encryption
Software redundancy
Intrusion Detection System (IDS)
High-end firewalls
Top-tier physical security
24/7 monitoring
Adopting AI
Cisco has stated that about five quintillion data bytes are produced daily. In your business alone, you can be sure that the number of documents generated, filled out, and stored are also high. This can lead to certain items falling through the cracks and getting mislabeled or incorrectly filled out.
Some document management software has started adopting AI into their process. This has led to a higher data accuracy rate, speedier manual task completion, and smarter document processing.
By entrusting an AI to handle manual tasks, you can divert personnel's attention to higher-value tasks that can help grow the business.
In CMW Platform users are free to connect any AI-based third party software via fully Open API to put your document management on another level.
Making it mobile friendly
There are thousands of employees bringing their work with them on their travels as work-from-home and hybrid arrangements become a norm. One should also consider the advancement of smartphones and how employees are using these devices to accomplish their tasks while on the go.
Document management providers have considered this and aside from making their software cloud-based, they've also enhanced the structure to make it mobile-friendly for ease of use. The developers of these platforms have ensured that their programs can be viewed and manipulated seamlessly on any operating system, screen size, and browser.
Customers experience as a main priority
Customers across the globe are becoming more protective of their personal information and they're looking for a company with a process that's more thoughtful of their experience.
One way to get your clients more involved while also championing business transparency is by sharing their documents with them on a customer portal. It also fosters collaboration and communication, which greatly improves client-agency relationships.
Document management software providers have innovated their systems enough to allow you to share client information with them on a secure channel. This also allows your clients to edit any mistakes on their documents, comment on the project in a private channel, and have access to all the documents uploaded on this portal.
Advanced search
A feature that the top document management software providers have is advanced search functionalities.
The advanced search functionality enables your employees to find the documents they need in a single interface, even if it's located on a separate repository. Advanced search functions can increase productivity and boost efficiency with just a few clicks.
Enhancing security measures
Data stored in document management software is protected by stringent security measures that these providers enforce. Now, some of these software developers are taking it a step further by including blockchain technology in their process.
By using blockchain technology for the storage of sensitive data, information can be distributed without the chance of it being tampered with. Blockchain tech uses heavy encryptions to ensure that the information will only be seen by the target audience.
Easing integration
Businesses use multiple software to ensure that their business runs smoothly. This is why document management software developers must consider how easy it is to integrate their software into these other systems.
A seamless integration process can boost your team's efficiency and foster collaboration between employees who are using different systems.
Nonetheless, it's also clear that document management platforms that can easily be integrated into other systems can lead to better customer satisfaction due to the way it simplifies their business process.
Some companies have even taken integration a step further by linking their document management software with various communication tools such as messaging programs and emails, to enhance team productivity.
Designing with intent
Having software that's designed intuitively is another reason why clients choose that document management system.
User experience plays heavily on productivity and with a good percentage of employees on hybrid or remote setup, you'll want to make sure that they're working with a sleek interface. This means that developers must lessen unnecessary features and create a platform that doesn't look outdated.
Finding a document management software that keeps up with the trends
Finding a document management software that takes all your needs into consideration can be hard. You'll want to make sure that you have an effective and customizable platform that can grow with your company, just like what CMW Platform Document Tracking software can do.
CMW Platform Document Tracking Solution is a flexible tool that allows you manage and control all the types of documents across the company as well as processes and teams involved. With the true low-code technology and powerful graphical engine you can easily create and modify your document processes without any interruption to your operations. Cloud-based deployment and fully Open API let you create a single digital environment for the efficient collaboration and tasks completion.
Take your document management above and beyond. Reach out to us today for a Demo.
---