Keep claims leakage to a minimum
All businesses get various types of claims: customer service, delivery, vendor payment. These categories also include internal claims like employee's requests for benefit, business mileage or workers compensation. Proper claims management requires input and contributions of numerous employees and departments. It is vital for business to ensure a smooth claims process to build strong relationships with clients, partners and team members.
Low-code claims management software by CMW Lab enables businesses to automate claims processing with ease. Design, run and modify claim settlement processes that are highly intelligent, agile, and ready to deliver ROI. Claims processing system empowers non-technical users to create their own workflows, optimize and reconfigure claims process on-the-fly to meet changing circumstances.
Claims automation benefits
Improved customer experience
In the world of digital communication, consumers expect their requests being handled in the most timely, personalized and accurate manner. Focus on creating the exceptional customer experience and customers' retention, speeding up the claims processing.
Cost reduction
Optimize the number of human touchpoints in the claims management process. Effectively spread the workload letting your team concentrate on business-critical tasks. Streamline the process and eliminate unnecessary steps, decreasing the costs of resources needed.
Regulatory compliance
Effective claims management can help insurers comply with regulatory requirements, such as reporting and disclosure obligations, avoiding fines and penalties. Provide policyholders and claimants with clear and concise information about their rights, obligations, and the claims resolution mechanisms. The Best Business Process Management Software in 2023
CMW Platform is rated #1 BPM suite in 2023 to start your business automation.
Main Claims Processing Software Features
Automated Claims Processing
Get end-to-end claims workflows that are customer-focused, cost-effective, and adaptable automated and running within days, not months.
Full automation and elimination of operational inefficacies and legacy issues
Visual workflow editor for easy workflow design and Business Rules setup
Timely and accurate claim routing and notifications
Sequential or parallel workflows to specify whether documents are reviewed and approved in a specific order or by multiple reviewers at the same time.
Agile Workflow and Specific Claims
Enjoy advantage of on-the-fly changes to claim forms and automated claims management workflows and claims processing software flexibility.
Automatic claim route by product, amount, department or any field data
Designated alternative approvers
Both manual and automatic claims routing and processing based on configurable business rules
Claim Submission Forms
Configure different claim forms for various claim processing scenarios in a web-based claims management software.
Graphical form builder available via both mobile and desktop web browsers
Configurable tabs and data fields
Standardized claims management and processes across company units
Changes to claim forms during claim management workflow execution
Claims data export to MS Word and MS Excel
Claim Processing Transparency and Compliance
The claims management software ensures that all claims data – such as associated policies, claims history and similar cases are immediately available to enable claims settlement.
Transparent view of the entire claims process — from initial notification to claims disposition and settlement
SLA and compliance management
Data and document centralization
Policy and contract management
Reports on efficiency of claims management process overall or for individual claims
Straight Through Claims Processing
Automatically process claims from start to finish, using pre-determined business rules and automated decision-making system. The entire claims process, from submission to settlement, is completed with minimum human intervention.
Faster claims processing: reduce the time it takes to process claims by eliminating manual intervention, reducing the risk of errors, and accelerating the claims settlement process.
Improved accuracy: rely on automated decision-making, which is less prone to errors than manual processing
Increased customer satisfaction: settle claims faster, reducing the time and effort required.
Enhanced fraud detection: configure fraud detection rules and analytics, enabling your team to detect and prevent fraudulent claims before they are settled.
Claims visualization
Design, roll out and visualize claims approval processes quickly via user-friendly graphical builder
No-code operations creation on a web canvas
Process modeling and automation in a single environment
Quick setup with Excel-like formulas and drag-and-drop
Flexible business rules to set custom conditions for tasks and approvals
Scalable processes with any number of steps, both sequential and parallel
Centralized Claim and Incident Data
Customize the system with all the details for claims processing you need. Link the necessary data to get fast and efficient claims handling:
Policy information: policy number, coverage limits, and effective dates.
Claim details: the date and time of the incident, the location, and a description of what happened.
Parties involved: names, contact information, and insurance information.
Damage assessment: damage caused by the incident, such as the cost of repairs and any injuries sustained.
Settlement information: the amount paid by the insurance company and any legal proceedings that may have been involved.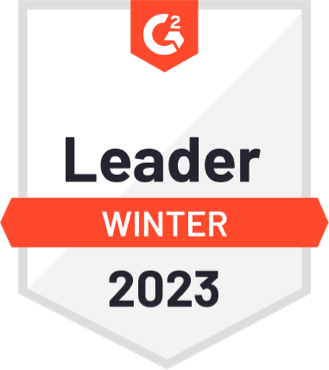 Powerful and easy workflow automation tool you were seeking. Risk-free trial!
Insurance Claims Management Challenges
Claims management is one of the key services insurance and healthcare companies provide. Common challenges are :
multiple user environments and applications,
conflicting and duplicating data,
manual task hand-offs
errors and delays resulting in degraded customer experience.
Leading companies use insurance claims handling software and healthcare claims management software to ensure the following benefits:
Higher productivity and lower operational costs
Improve service levels and customer satisfaction
Higher visibility into claims processing
Accurate and streamlined claims decisions
Your company has specific claim processing workflows that make you different from competitors — you are not alone. Process automation software by CMW Lab delivers necessary flexibility and makes it easy to adapt to your specific challenges and goals.















What users say
CMW Lab flexibility is outstanding. It can adapt to custom requirements and processes, and enables us to automate and manage our work more efficiently. And that is exactly what we were expecting from workflow software.»

Megs Suratkal,
Senior Director, Acronis Service and Support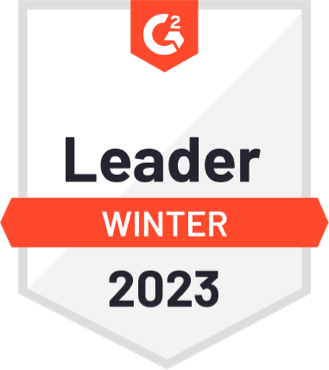 Powerful and easy claims management tool you were seeking. Risk-free trial!
FAQ
What is the reason for claims leakage?
Claims leakage is a term used in the insurance industry to describe the loss of funds or revenue resulting from inefficiencies, errors, or fraudulent activities in the claims handling and settlement process. In other words, claims leakage refers to the money that is lost or not recovered by insurers due to errors during the claims process.
Claims leakage can occur at different stages of the claims process, including claims reporting, investigation, settlement, and recovery. Examples of claims leakage include overpayment of claims, underpayment of claims, unnecessary expenses, duplicate payments, and fraudulent claims.
---
Why should our company use virtual claims processing?
Recent reports show that switching to managing claims virtually reduces the processing time 5 times: from 10-15 days, to 2-3. Collecting all the necessary information about the claims can be managed through web forms, keeping paperwork and phone calls to a minimum. Substitute the slow and subjective human-based estimation process with consistent results provided to you via claims automation system.
---
What industries can benefit from claims automation?
Here are some examples of other verticals where claims process automation can bring significant results:
Healthcare: to improve the medical billing and claims accuracy and efficiency
Retail and E-commerce: claims connected with product returns, refunds, and warranties
Banking and Finance: fraudulent activities, such as credit card fraud and identity theft.
Logistics and Transportation: lost or damaged goods during transportation.
Manufacturing: defective products, warranties, and recalls, reducing the potential for errors

In Cloud & On-premise
CMW Lab® provides both on-premise and in Cloud deployment options. Besides, flexible transition between cloud-based workflow solution and on-premise one can be rolled out if needed. Deployment options

API and Integrations
CMW Lab provides wide workflow integration capabilities.Take advantage of bidirectional integration scenarios, s support for both fine grained, and bulk export operations – all available through Web Services open API's and built-in enterprise services. Integration capabilities

Mobile
Run your workflow seamlessly on your desktop computer, iOS and Android phone or tablet and enjoy fully consistent user experience.