Boost Your Efficiency with Better Claims Management
Monday, February 5, 2018
An outstanding claims management process can serve as a market differentiator that sets you apart and ahead of the competition. Excelling at claims management means improving operational efficiency in terms of people, processes, technology, and communications. Results can include lower costs, faster claims processing, higher revenues, and happier policyholders.

Many claims processing elements, such as first notice of loss, segmentation, adjudication, and investigation are quite similar, so
focusing on best practices
in these parts of your claims management system can boost the success of any technological or other improvements you may make. The place to start is by hiring and training committed, conscientious people who understand
best practices
.
Good People Who Understand Claims Processing Best Practices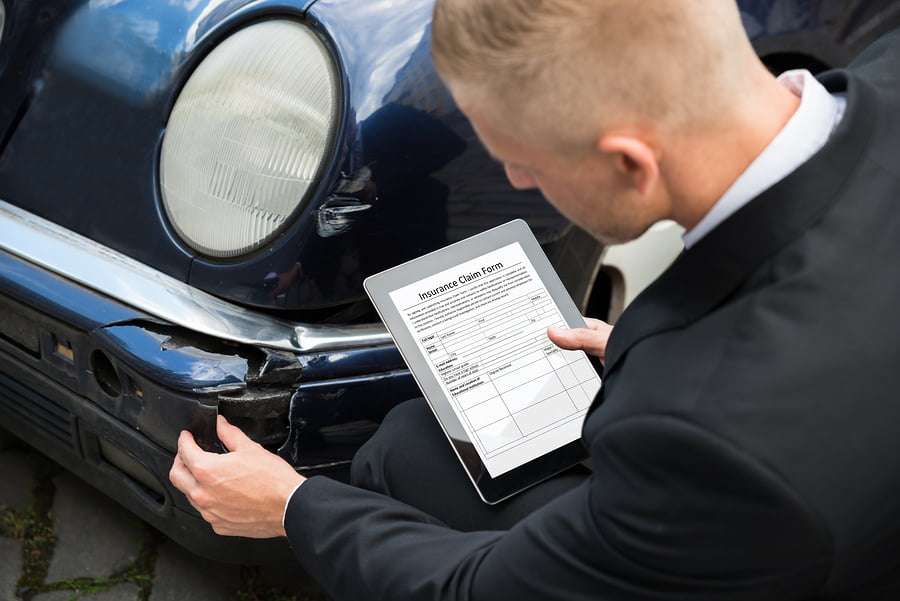 Proactive employees and a streamlined claims management system makes your entire business more efficient.
Not only must the people you hire to handle claims management and claims processing be qualified for the job, they should also have the right attitude. A
proactive rather than reactive
nature combined with the necessary claims management skill sets ensure that the process itself and the technology associated with it are used to their best advantage in service of customers. This may mean that recruitment takes longer, but when you consider the costs associated with employee turnover, taking the time to hire well is definitely worth the effort.
Good Processes for Efficient Claims Management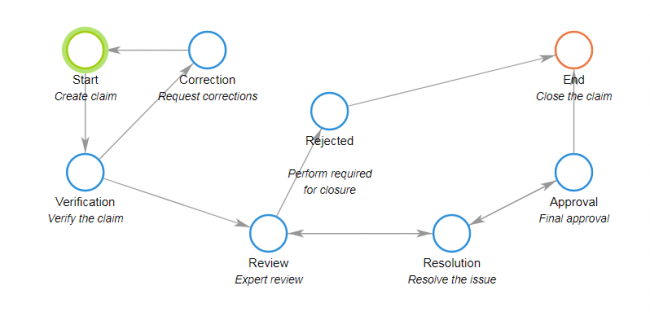 An example of a quality claim workflow that can be easily modelled in a quality claims management system by Comindware.
Ensuring that everyone understands a 360-degree view of the claims management process is important so that they understand the importance of their part in it. Analyzing claims processing steps, automating and streamlining them where you can, and investing in high-quality claims processing training are just a few of the ways you can ensure that all the processes that go into claims management system have a purpose and that you aren't inadvertently duplicating effort. Understanding the process thoroughly is key to being able to adapt and improve.
Good Technology for a Good Claims Management System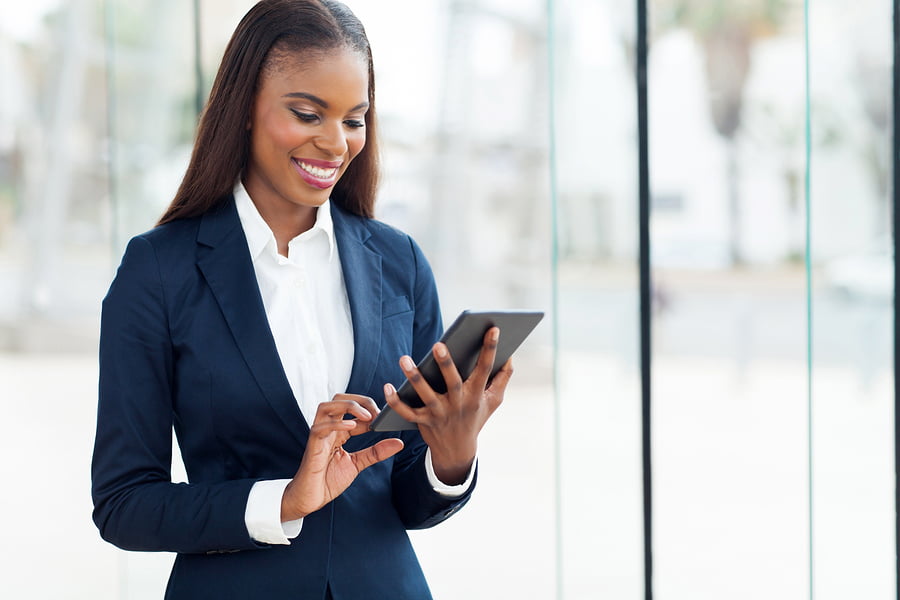 Can your claims management system be accessed on mobile devices?
If your claims processing technology is not up to date, or relies on cumbersome legacy software systems, it's far more difficult to provide the level of service that your policyholders expect. Today's
claims management systems
include claims software that's hosted in the cloud and accessible not only in the office, but on the go as well, using mobile devices. A claims portal for adjusters, and even a customer portal are ways you can get claims processing underway with a minimum of hassle or time. Another benefit of cloud software is that updates are automated. It might be also useful for you to learn
how to boost insurance claims workflow
.
Good Communication Ties Claims Management Together
You can have good people, good processes, and good claims management system, but if you don't have good communication throughout your organization and with insurance networks, those things can't do much good. Make sure everyone on the team understands how important it is that they ask questions and keep lines of communication open. Making assumptions can derail the claims management process and result in needless delays and frustration for policyholders. You may consider investing in communications training for team members to emphasize its importance.
A Better Customer Experience and Better Agent Effectiveness
Better claims management not only boosts your company's efficiency, it helps keep customers happy, ensures your agents are working efficiently and not duplicating effort, lowers costs, and raises revenues. A multi-pronged approach is necessary, by hiring great people, evaluating and modifying processes as necessary, using up to date technology, and communicating effectively throughout the claims management process. If you would like to enjoy all the benefits of a streamlined claims management system, we invite you to give no-obligation try to Comindware Tracker.
---