Four Steps to Awesome Invoice Workflow Management
Friday, August 30, 2019
The way the Accounts Payable (AP) department processes invoices essentially affects business performance. While the manual invoice management method works, it tends to be time-consuming, tedious and less reliable.
Here're the key cons of old-school invoice management process your business might be facing:
Manual routing of electronic and paper invoices can get too slow and boring.
Following up the same invoices with relevant internal business users via emails and phone calls can get frustrating.
Delay can arise if modifications are necessary or if some users laze around. Hence, manual invoice processing causes unnecessary delays. In return, the workflow management system becomes less effective.
If you are facing this sort of problem, here are four steps to follow.

1. Automate your Accounts Payable department
The best way to automate your AP is to get the best invoice workflow software. The invoice workflow automation software will get rid of regular scanning of paper invoices and routing them via email. What's more, it will eliminate unnecessary invoice approval delays. Once this software gets integrated with your ERP, your Accounts Payable department will start to handle more complicated approval workflows with precision and speed. The OCR scanning and electronic invoicing will be a perfect substitute for manual data entry. Difficult and lengthy invoice workflows, such as the payment workflow and transaction workflow, will now be done electronically.  Furthermore, the workflow software offers robust analytics and reporting. Hence, you can tell when all relevant users have reviewed and approved the invoices.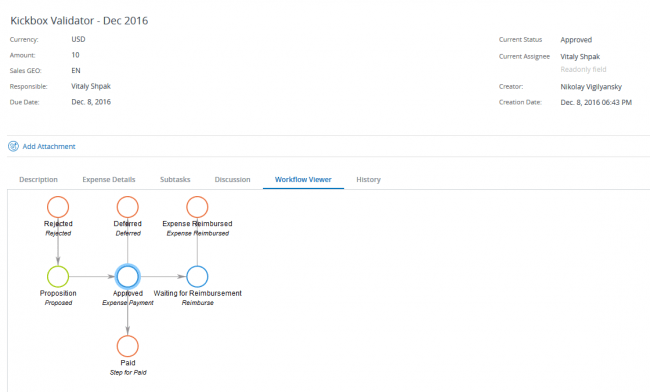 With Comindware Tracker all workflow stakeholders can collaborate on tasks flow effectively and discuss all the details in one single system.
2. Pick an effective and renowned IWA software developer
The process of automating a workflow should be taken seriously. Instead of installing any IWA software you come across online, take the time to find a renowned developer. Their invoice workflow software should deliver the following benefits:
Better employee productivity and commitment.
Reduced invoice processing cost.
Increased speed of invoice approvals.
An easy time when it comes to legal compliances.
Enhanced payment workflow to eliminate late payment penalties and interests
Removal of tasks that do not add value to the workflow system.
3. Get ready for the software implementation procedure
In order to simplify implementation procedure, businesses usually consider using cloud-based invoice management tools. It is also useful to double check if it provides enough features for easy setup, adjustment and escalation, such as:
Codeless workflow and form creation by non-IT executive
Rapid invoice management process automation
Flexible data transition and validation rules
Adaptable role-based security settings
Audit trails / history for compliance
When planning to introduce changes to your accounts payable department, be ready to face some resistance. Affected employees might resist the change because of the fear of losing their jobs or their inability to run the new software. As the initiator of change, you should help everyone calm down by providing training and support. Make everyone knows what is invoice management, realizes benefits of automation for business and aware of the role they will play in the implementation process. Also, promise unconditional support when each employee is performing their role. If you make the whole department all set, the new invoice management software will be executed with ease.
Another thing you need is endless technical support from the software owner. As the business owner or manager, the software is as new to you as it is to all your subordinates. For that reason, you have to secure adequate and timely technical support from the developer. Your developer should give unlimited support now and in future. Above all, make sure that your company has adequate technical resources to run a workflow technology such as the IWA.
4. Get familiar with the features of the newly set up system
The main reason why the invoice workflow software is set up is so that it can help your AP team work more accurately and quickly. While these benefits will be reaped, you need to give your employees more time to adapt themselves to the new software. If the selected software is idiot-proof, the employees will learn to use it very fast. Generally, many IWA software tools are uncomplicated. The users just have to use a drag and drop workflow designer. They can also edit it on their screens. Furthermore, the best software allows dynamic approvals. Hence, there is no single time when the invoices will get stuck and trigger payment workflow issues. A good software tool provides actionable features. In other words, it creates real-time updates, allowing the approval cycle to sail through swiftly and smoothly.

Now you know how to automate your AP department. The next big thing you require is the Comindware Tracker. It is a tool that boasts all the benefits we have discussed above. We really encourage you to request a 30-day trial period. By doing so, you will gain more and lose nothing.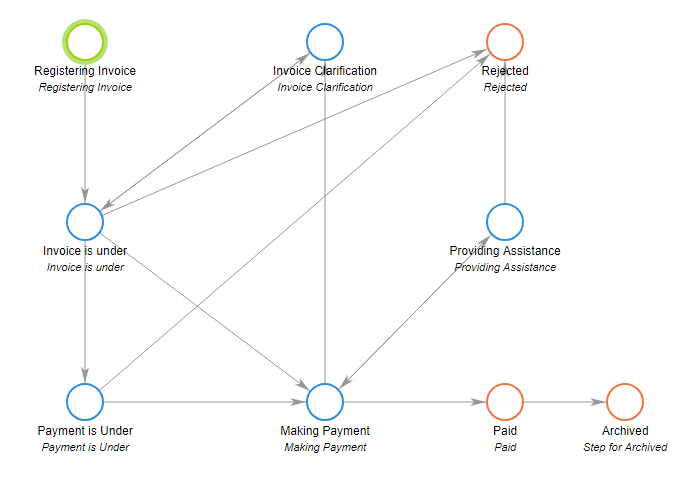 This invoice management workflow can be created and automated within hours, not months, and without IT staff engagement.
---