Solve your specific HR needs without IT
HRM software by CMW Lab provides a framework to automate key HR services like employee onboarding, training, payroll, benefits, administrative support and documentation submission, such as timesheets, leave of absence and performance review. The resource management system empowers non-technical users to modify workflows on-the-fly, without having to solely rely on IT and suffer delays.
CMW Tracker helps HR managers in a wide range of industries to streamline HR workflows, foster corporate communications and social collaboration, track down tasks to completion and minimize errors.
Explore HRM Software by CMW Lab
Employee management software can be easily tailored to your HR needs and extended on an as-needed basis. Consider some common CMW Tracker based HR apps:
Automate onboarding workflow for accurate onboarding experience for new employees, collect employee information quickly and get relevant departments notified.
Ensure accurate and timely paychecks, taxes and record-keeping compliance thanks to automated payroll management.
Benefits administration
Gain complete visibility into employee benefits programme and ensure the maximum engagement among employees.
Employee performance management
Automate performance management process including approval and review steps. Ensure consistency throughout the company and give employees insight into the process.
Streamline new hire workflow and get more confident that an emergency job positioning would start and end successfully.
Timesheet approval management
Eliminate inefficient timesheet approval process via email. Allow employees to submit and track time sheet submissions as they route through the approval workflow.
Automate the workflow for training initiatives and ensure employees move consistently through a module-based series of sessions.
Salary increase process
Get annual and biennial increments fully automated through the human resource management software. Ensure that all job goals for the next review period are clearly communicated.
Empower employees with a web form that gathers necessary information and routes it where it needs to go for approval and further processing.
Your company has specific HR processes or requests that go beyond the norm - you are not alone. Human resource management system by CMW Lab has been developed with flexibility in mind and adapts to your processes and goals. Even more, employee scheduling and management software allows non-technical users to model, run and modify workflows with drag-and-drop simplicity.
Benefits of HRM software
Now more than ever, human resource managers are expected to foresee the course of the company, execute successful people strategies and deliver adding-value services for all stakeholders across the business. Workflow software by CMW Lab equips HR professionals to do it:
Jump-start your workflow solution and improve it on-the-fly, with no IT required
Create web forms for data capture with drag-n-drop simplicity
Make sure that your workflows fully match to the company's business specifics and increase individual performance
Get the workflow app quickly adopted by a team thanks to the Outlook-style interface
Take advantage of advanced analytics and reporting for effective HR tracking and management
Enjoy cloud or on-premise deployment, Outlook integration, API for integration with 3rd-party systems
Improve your bottom lines and retain quality staff thanks to better HR management. The Best Business Process Management Software in 2023
CMW Platform is rated #1 BPM suite in 2023 to start your business automation.
Key HR management features
Employer Self-Service
Gain greater transparency into the organization, including quick insight into employees cost, performance, annual leave calendar, and your current priorities thanks to:
Fully configurable dashboards, reports and notifications
Centralized environment for people, data and tasks
Support for mobile platforms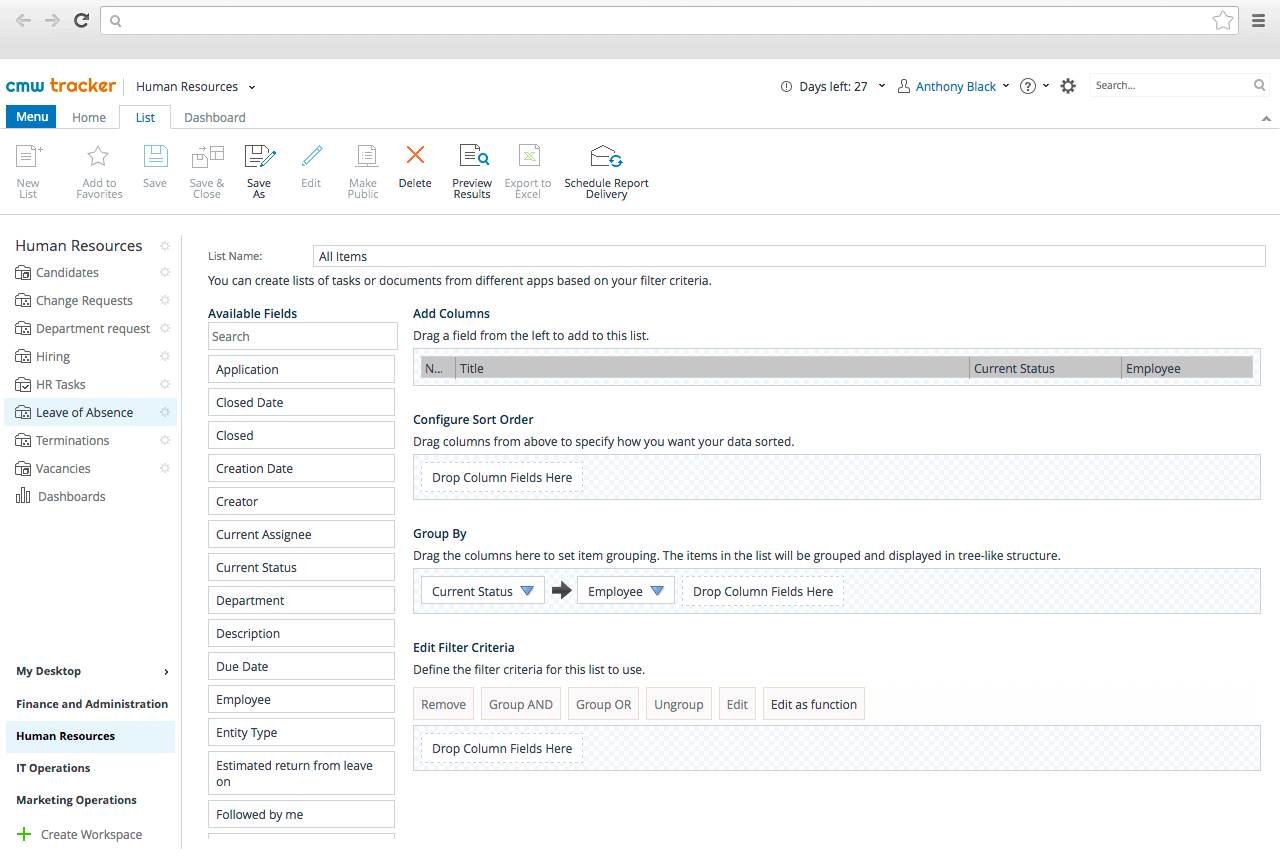 Employee Self-Service (ESS)
Allow employees to submit requests, gather approvals, and see status updates in order to reduce paperwork and administrative costs while improving HR services productivity. Make your employees independent by letting them:
Modify personal Information
Submit travel, timecard approval and other requests
Claim medical reimbursements
View all approvals and permissions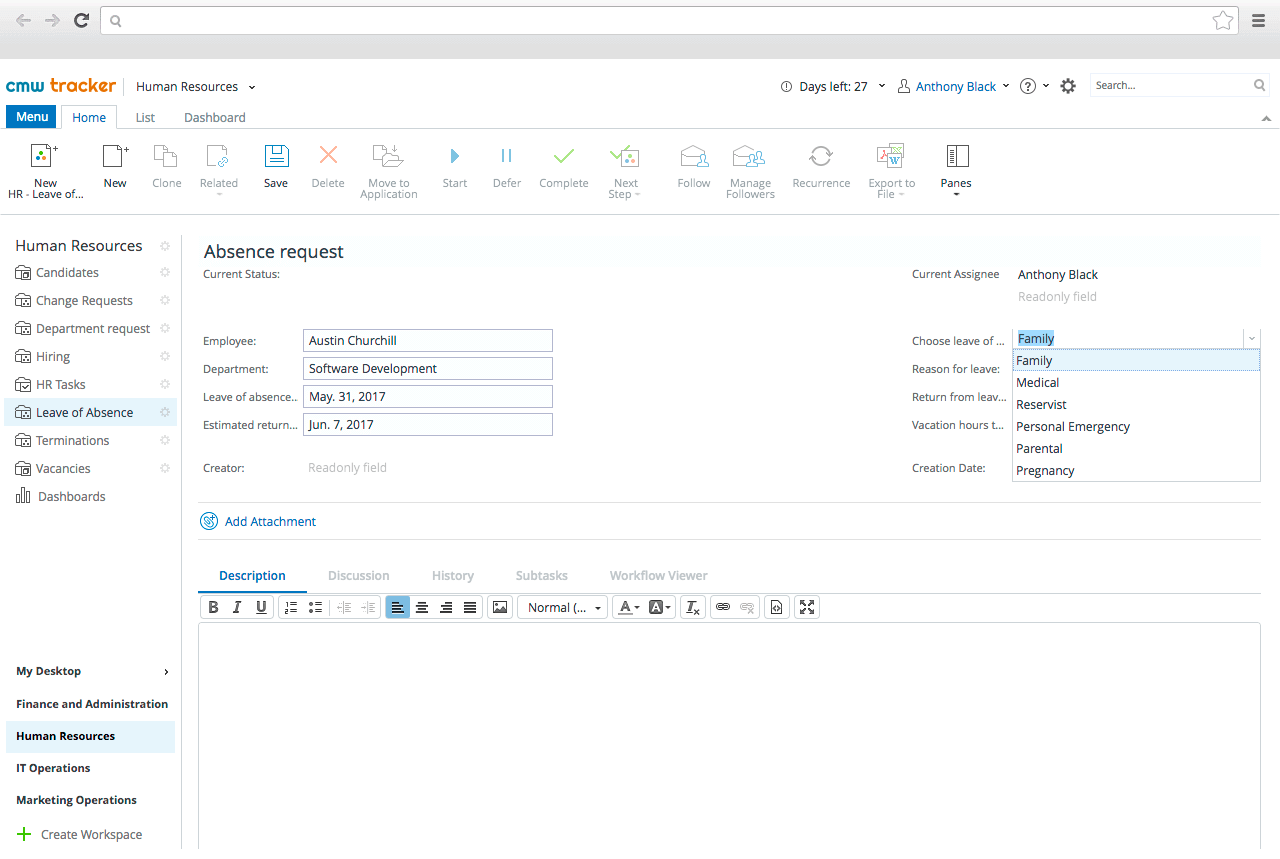 HR workflow automation
Have a powerful, automated HR workflows up and running within days, without IT resources.
Friendly workflow editor for quick workflow and Business Rules setup
Transition and validation rules for automated workflows, Excel-like formulas
On-the-fly changes to workflows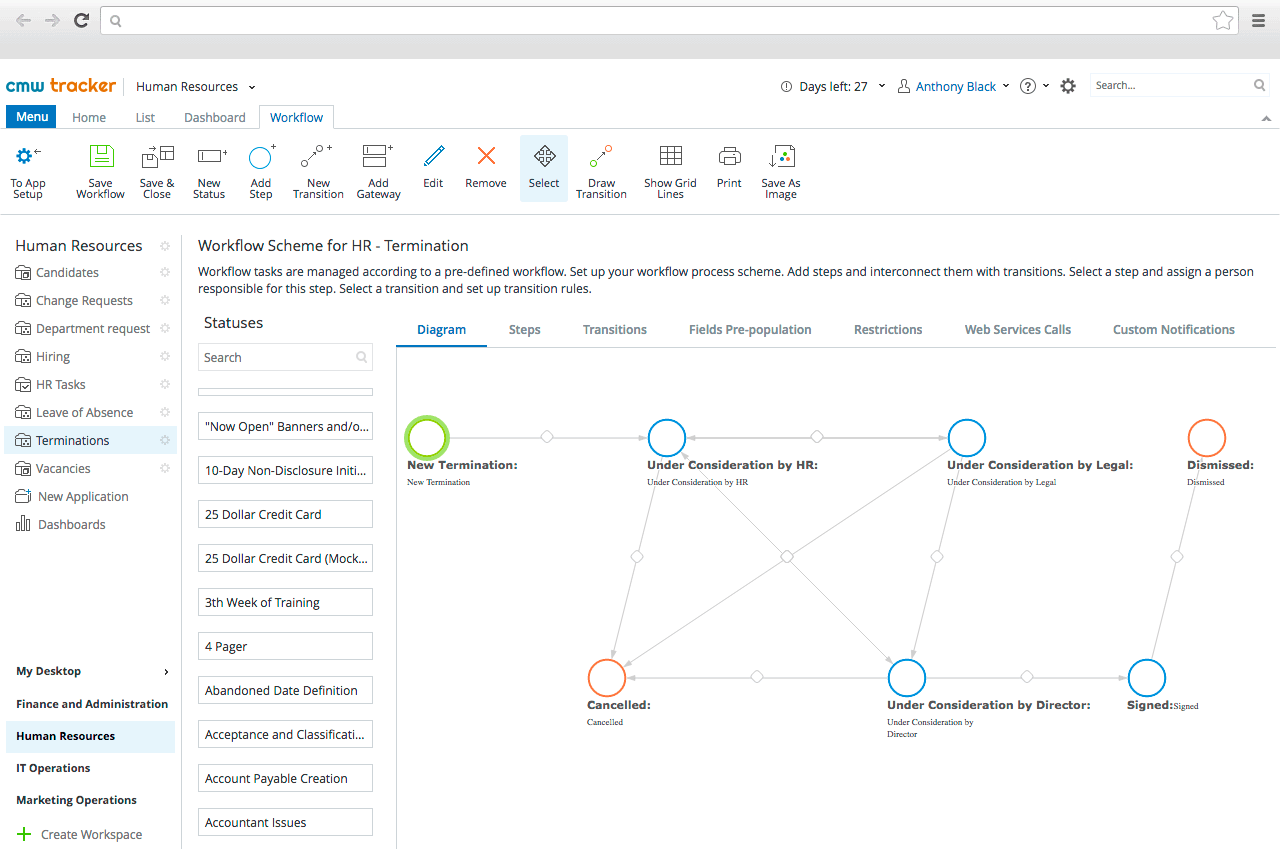 Web forms design
Easily design customized web forms for convenient gathering information from users during workflow execution, e.g. for approval, payroll or change request.
Configurable tabs and data fields
On-the-fly changes to forms
Data import and export to MS Word and MS Excel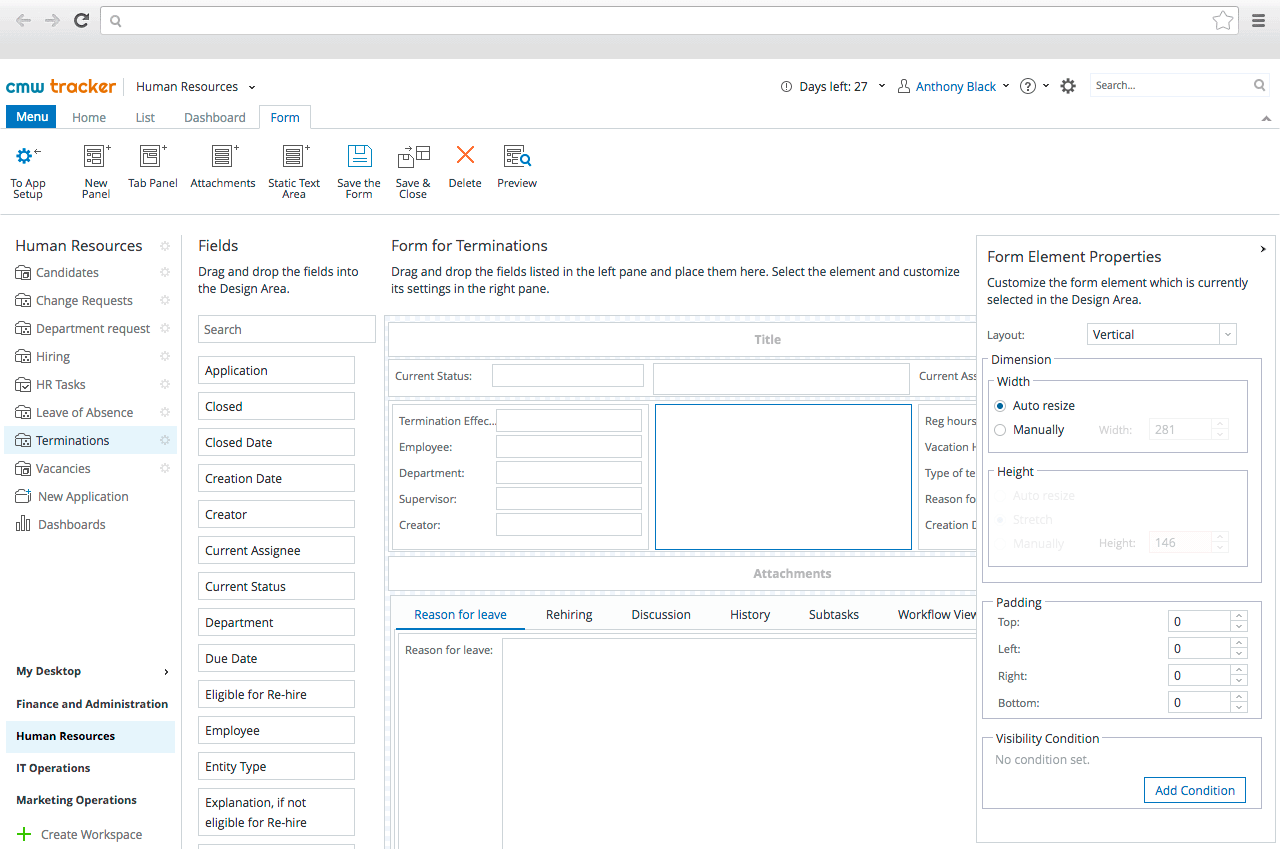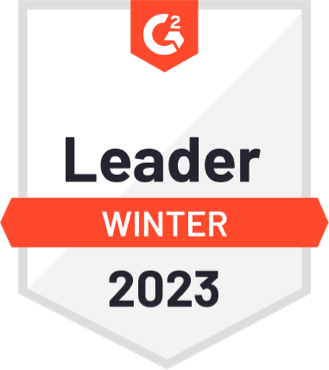 Powerful and easy HRM software you were seeking. Risk-free trial!

In Cloud & On-premise
CMW Lab® provides both on-premise and in Cloud deployment options. Besides, flexible transition between cloud-based workflow solution and on-premise one can be rolled out if needed. Deployment options

API and Integrations
CMW Lab provides wide workflow integration capabilities.Take advantage of bidirectional integration scenarios, s support for both fine grained, and bulk export operations – all available through Web Services open API's and built-in enterprise services. Integration capabilities

Mobile
Run your workflow seamlessly on your desktop computer, iOS and Android phone or tablet and enjoy fully consistent user experience.