Benefits of Workflow Automation: Simplifying Your Human Resources Operations
Wednesday, April 30, 2014
Time is gold. And while it's a cliché you probably hope to never hear again, it's the truth. Time saved is gold saved, and that is perhaps one of the foremost benefits of workflow automation.
The benefits of workflow automation are numerous. That's owing to the fact that when you save a ton of time with workflow automation software, there's a whole slew of other things you save as well – perhaps not gold in the literal sense, but things that eventually lead to more gold.

For this article, we will review the benefits of an HR automation software.

HR automation software – why you need one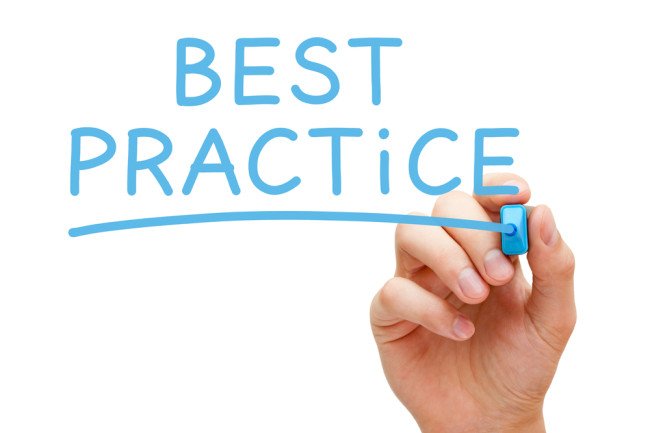 The human resources department is an important component of any business. From new employee hiring to onboarding, from skills training to certification, from leave requests approval to ensuring employees receive the benefits packages they are entitled to, its job is to ascertain that the necessary employee tools, skills and perks are handed out on time to motivate the workforce to perform at its level best. To streamline these HR processes and alleviate the burden on HR professionals, many businesses are turning to chatbots like ChatGPT, which can provide 24/7 support to employees and automate routine HR tasks.
Given the many hats each member of the HR team is required to wear on an ongoing basis, the probability of human error – hence, failed targets – is considerably high. Sure, emails and personal productivity applications can help, but only up to a point, particularly since building and keeping a company's talent pool well-rounded, happy and engaged is a team initiative.
Email, as we all can probably agree on, is not the best collaboration tool around. Tasks can get buried under a pile of other emails, and some collaborators may inadvertently be left out of conversation threads. Since email cannot function as a central repository for shared files, file updates are inconsequential unless another email is sent out to inform the others of such, leaving team members vulnerable to the possibility of using outdated data for their calculations and other task-related activities.
Some personal productivity applications, on the other hand, do not necessarily support sharing and collaboration, let alone real-time updates. And because it's a personal productivity app, it can even pose as a distraction when at work, as things or tasks in the app won't always be in the context of work.
What then is your best bet? HR automation software.
HR tracking software – the advantages
Also referred to as an HR tracking software, a web-based HR workflow automation software comes with the following benefits:
Real-time collaboration. Today's cutthroat competition has spawned an unprecedented need for speed, not just in addressing customer and market concerns, but staffing requirements and employee requests as well. Collaboration in real-time is a step in the right direction.
File/document sharing. Because HR deals with mostly administrative functions, expect that files will be shared a lot. Unlike email, with an HR tracking software, shared files are up-to-date, eliminating erroneous tasks that have to be redone because of inaccurate data.
Anytime, anywhere access. A web-based HR automation software that can be accessed anywhere and anytime via any channel (PC, laptop, tablet or smartphone) gives members the freedom to be productive even without sticking their backsides in their office chairs all day long.
Less mistakes, more things done. The bulk of the rework done by a lot of departments – yes, not just HR – is triggered by human error. When tasks and/or reports are redone, team deadlines are thrown out of the window, a scenario that can affect the entire company in the most terrible way. Deploying a reliable automation software that supports transparency and data accuracy is a good call, so that managers and team leaders can spot complications and correct them before they develop into full-blown catastrophes.
More staff to do more value-adding activities. With less mistakes and more work done, there are more free people to carry out more value-adding activities like staff training, team building planning, among others.
Comindware Tracker and your HR automation initiatives
Comindware Tracker, being a versatile, feature-rich automation software that can automate a wide array of business processes, including HR, distinguishes itself from the competition via the following features:
Pre-built HR templates. Borne out of industry research, Comindware Tracker comes with pre-built HR templates commonly used by a lot of today's HR teams. Putting your workflow to work can take just a few minutes and a few mouse clicks.
Powerfully simple and easily customizable BPM. Setting up Comindware Tracker doesn't require that you be an IT expert. For HR processes that are unique to your company, even pre-built templates are customizable with drag-and-drop ease.
Create your own custom solutions. If you plan to create your own HR workflow template from scratch, Comindware Tracker's graphical workflow builder takes away the complexities and time-consuming procedures involved in programming.
Conclusion
The benefits of workflow automation in HR are considerable. If your company is seeing an expansion in the horizon and you're still processing HR-related stuff manually, it's time to rethink your strategy. More than just time, automating repetitive HR work can save you a lot of headache and confusion, all the while ensuring your employees' skills are aligned with the company's overall visions and goals, and that they're compensated accordingly for their efforts and dedication.
---