Retail real estate sector is booming: how digital transformation can help to succeed?
Friday, April 28, 2023
With the end of lockdown, the retail real estate sector showed significant growth in 2022. The forecasts for 2023 prove this tendency with a retail vacancy rate falling to 4,2%. It means the beginning of an even tougher race between real estate agencies than it ever was before. How to stay on top in this highly competitive environment and what technologies can help with it? In this article, we'll explore some of the ways that digital transformation influences the real estate industry and the benefits it brings.
Impact of the digital transformation on consuming in retail
Digital transformation, no doubts, has significantly impacted retail real estate. First of all, it has led to fundamental changes in the way retailers approach their physical spaces. One of the most noticeable changes is the lockdown shift towards online shopping, which has resulted in the closure of many physical stores and malls. According to a report by Coresight Research, a total of 9,832 stores closed in the United States in 2020, the highest number on record.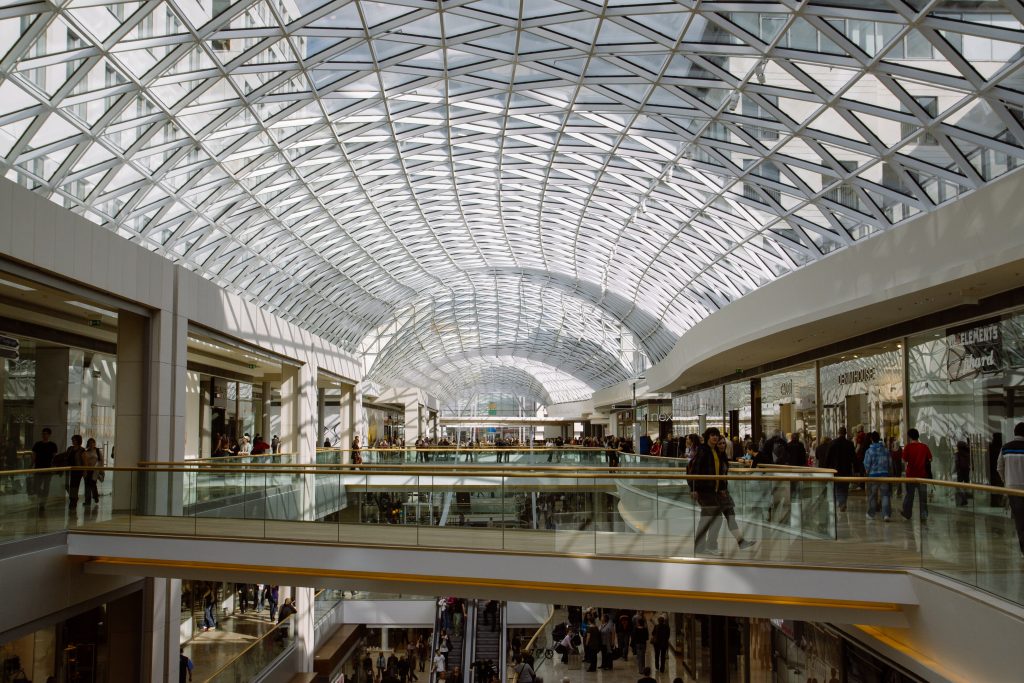 However, the booming popularity of online shopping has not spelled the end of retail real estate. Rather, it has transformed the sector, with retailers focusing on creating more experiential and innovative physical spaces that cater to the changing needs and preferences of consumers and real estate agencies — dealing with more customer oriented and even quicker results delivery.
Augmented reality (AR) and virtual reality (VR) are two technologies that are creating more immersive and engaging shopping experiences. By enabling customers to virtually try on clothes or see how furniture would look in their home, AR and VR are making it easier for retailers to bridge the gap between online and offline shopping.
Mobile apps are another technology that is having a significant impact on retail real estate. By using mobile apps to provide personalized recommendations and in-store navigation, retailers are able to create more seamless and convenient shopping experiences for customers. According to a report by McKinsey, customers who use mobile apps while shopping are 40% more likely to purchase from a retailer than those who do not.
Digital transformation has also enabled the rise of micro-retail — a trend towards smaller, more flexible retail spaces that are designed to meet the needs of emerging retail concepts and pop-up stores. This trend has been enabled by technology, which has made it easier for retailers to set up and manage these smaller spaces. According to a report by JLL, micro-retail is a growing trend in cities across the world, with landlords and developers recognizing the benefits of these smaller spaces in creating more diverse and dynamic retail environments.
New digital opportunities
Increased Information Accessibility
One of the most significant ways that digital transformation has influenced real estate is through increased access to information. With the advent of online property listings, buyers and sellers can now access a wide range of information about properties, including photos, virtual tours, floor plans, and detailed descriptions. This has made it easier for tenants to find properties that meet their specific needs and for landlords to reach a wider audience.
According to a study by the National Association of Realtors, 93% of home buyers used the internet to search for homes in 2020, up from 44% in 2010. This shows that the vast majority of buyers now rely on digital resources to find their next home. As a result, real estate professionals need to ensure that their online presence is up-to-date and informative to capture the attention of potential buyers.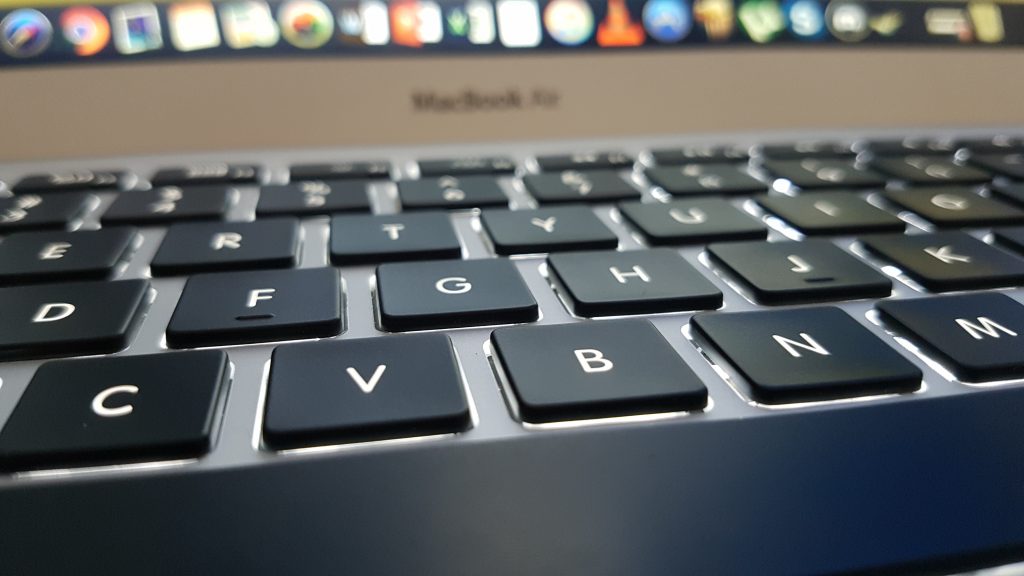 Improved Efficiency in Transactions
Another benefit of digital transformation in real estate is improved efficiency in transactions. Online tools such as e-signatures, virtual notarization, and online payment systems have made it possible to complete real estate transactions entirely online, saving time and resources for buyers, sellers, and real estate professionals.
In addition, digital tools such as customer relationship management (CRM) systems and project management software have streamlined the process of managing real estate transactions. These tools allow real estate professionals to manage and track leads, communicate with clients, and monitor the progress of transactions from start to finish.
Enhanced Marketing Opportunities
Digital transformation has also brought new marketing opportunities for the real estate industry. Social media platforms such as Facebook, Instagram, and LinkedIn have made it easier for real estate professionals to reach potential clients and promote their listings. By creating engaging content and utilizing targeted advertising, real estate professionals can connect with buyers and sellers in a more personalized way.
Increased Transparency and Accountability
Digital transformation has led to increased transparency and accountability to the real estate industry. Online review platforms such as Yelp and Google Reviews allow buyers and sellers to share their experiences with real estate professionals, which can help improve the overall quality of service in the industry.
In addition, blockchain technology has the potential to transform the way real estate transactions are conducted by providing a tamper-proof ledger of all transactions. This can help prevent fraud and increase transparency in the industry.
Emerging Trends in Real Estate Technology
As digital transformation continues to influence the real estate industry, new technologies are emerging that have the potential to revolutionize the way we buy, sell, and manage real estate. Some of these emerging trends include:
Digital transformation platforms have made it easier for agencies to manage their operations and workflows. For example, real estate agents can use BPM-software to manage their leads and track their interactions with clients, as well as efficiently manage their properties and tenants. This has helped real estate agencies save time and reduce manual work, allowing them to focus on providing better service to their clients.
Artificial intelligence (AI) and machine learning: These technologies can help simplify many of the tasks involved in real estate transactions, such as lead generation, property valuation, and contract management.
Process automation: Dealing with a huge volume of information, brokers have to be sure their operations are error-free. This technology ensures minimization of human errors and enhances customer experience.
5 process automation ideas for real estate agencies
Staying on the top of a highly competitive environment now often means a transition from manual processes to automated ones. According to CMW Lab customer requests, here is the list of the most demanded operations that real estate agencies are struggling with and which are seeking for automation.
Property listing and management: This involves automating the process of creating and managing property listings, including uploading property details, photos, and videos to listing websites and social media platforms. By creating an automated listing creation process, real estate agents can save time significantly. The BPM software can automatically publish property listings to multiple websites, sync the listings across all platforms, and provide analytics to track listing performance.
Customer Relationship Management: This involves automating the process of managing customer relationships, including email and text message follow-ups, lead scoring, and lead nurturing. A BPM software can help automate these processes, providing real estate agents with a centralized platform to manage leads and track customer interactions. It can also provide insights into customer behavior, enabling real estate agents to tailor their approach to each customer.
Property valuation: This involves automating the process of property valuation, using machine learning algorithms to analyze property data and generate accurate valuations. Automating property valuation in real estate involves using technology to streamline the process of determining the market value of a property. This process can include the following steps:
Data collection: this can include information such as the property's location, size, age, features, and recent sales of comparable properties in the area.
Information analysis: Once the data has been collected, it can be analyzed to determine the market value of the property. AI algorithms can use machine learning to analyze the data and make predictions about the property's value based on factors such as location, size, and features.
Consider multiple valuation methods: Automated property valuation can incorporate various methods of valuation, including cost approach, income approach, and sales comparison approach.
Verify the results: While automated property valuation can provide a quick estimate of a property's value, it's important to verify the results with a human appraiser. A human appraiser can take into account factors that automated systems may miss, such as the condition of the property and any recent renovations.
Contract generation and management: This involves automating the process of generating and managing contracts, including digital signatures and contract tracking. This can help real estate agents streamline the sales process and reduce the time it takes to close a deal. A contract management software can automate the process of contract generation, providing real estate agents with pre-populated templates that can be customized for each client.
Lease parsing: By automating the lease parsing process, real estate agents and property managers can save time and reduce errors, while also gaining valuable insights into their leasing operations. The automated process can help them quickly and accurately process lease agreements, monitor leasing performance, and make data-driven decisions to optimize their leasing strategy. This process may consist of the above:
Data extraction: The first step is to extract data from the lease agreement document. This is typically done using natural language processing (NLP) and machine learning (ML) techniques. The software scans the document for relevant information, such as lease start and end dates, rent amount, security deposit, and other key terms and conditions.
Data validation: Once the data is extracted, it needs to be validated to ensure its accuracy and completeness. The software checks the extracted data against predefined rules and templates, and alerts the user if any errors or inconsistencies are found.
Data normalization: After validation, the extracted data is normalized into a standardized format, which can be easily imported into a BPM-platform for further processing.
Data enrichment: To provide additional context and insights, the extracted data can be enriched with other relevant information, such as property details, neighborhood information, and other relevant data sources.
Data analysis and reporting: The final step is to analyze and report the extracted data. The software can generate customized reports and dashboards that provide insights into key metrics such as lease duration, rental income, and occupancy rates as well as further notifications on the lease agreement dates or changes.
Conclusion
Digital transformation has brought many benefits to the real estate industry, including increased access to information, improved efficiency in transactions, enhanced marketing opportunities, increased transparency and accountability, and the emergence of new technologies that have the potential to revolutionize the industry. As technology continues to evolve, it's essential for real estate professionals to adapt and embrace new digital tools to stay competitive in the market.
According to a report by Grand View Research, the global real estate market size is expected to reach $4,263.7 billion by 2025, with digital transformation playing a significant role in this growth. Real estate professionals who leverage digital tools and embrace emerging technologies will be well-positioned to succeed in this rapidly evolving industry.
---