5 Ways AI Helps Streamline Project Management Workflows
Tuesday, November 6, 2018
By Keith Craig:
AI will change the course of how project management tasks are delivered and controlled in the future.
If Hal9000 initiated the pop-culture buzz over Artificial Intelligence (AI) 50 years ago in the movie adaptation of Arthur C. Clarke's seminal sci-fi saga, 2001: A Space Odyssey, then Alexa and Siri have lately amplified that buzz to a pitched crescendo.
While not as glamorous – or sinister ("I'm sorry, Dave. I'm afraid I can't do that…") – as Hal9000, the AI found in today's B2B software solutions can be just as pivotal to mission outcomes – and business bottom lines.
But to understand its impact, we first must define what AI is and then apply that definition to project management solutions.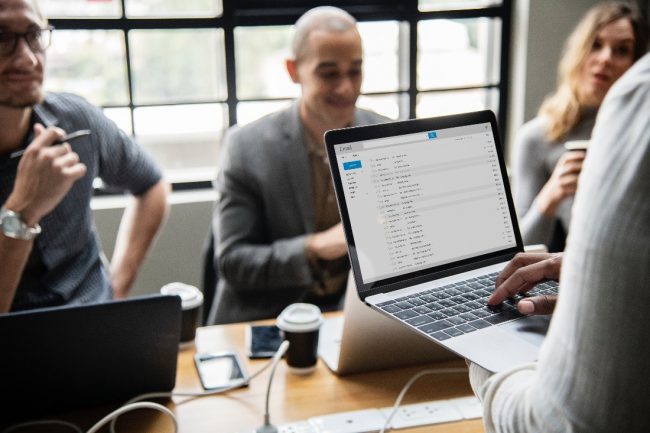 Artificial Intelligence Defined in Project Management Capacity
In business context, AI can be considered an assemblage of algorithms that enable computers to solve problems, make decisions, or perform tasks typically reserved for humans. These algorithms can also be identified as "machine learning," "deep learning," or "natural language processing."
Machine learning enables machines to readily accept, adapt and suggest adjustments to new data. As NVIDIA explains: machine learning is when a computer uses algorithms to parse data, learn from it, and then determine or predict a real-world outcome.
If that's the definition, it's no surprise then, as Forbes insists, that AI can make informed judgments and decisions by recognizing patterns in data. It doesn't merely collect and mash numbers; that's fundamental computation, which has fostered conventional automation.
Instead, AI exceeds this glorified automation. Designed to mimic the fluidity of human intelligence and thinking, AI is rooted in the belief that machines can learn by themselves.
Workflow Defined
Most of us would agree that a workflow is a progression of steps (tasks, events, interactions) that comprise a work process, involve two or more individuals, and create or add value to an organization's    goals. In a sequential workflow, each subsequent step is dependent on completion of a previous step; in a parallel workflow, two or more steps can occur concurrently.
Workflow can also be defined as the execution and automation of business processes: where tasks, information and documents are shared between team members and acted upon according to a set sequence of rules.
AI-automated workflows foster consistency throughout the process and should yield an exponential increase in team productivity, substantive reduction in errors or miscues, and mitigation of stress.
5 Ways AI Optimizes Workflows
In a nutshell, AI's promise is that it creates the possibility that automated processes and intelligent tools can reduce monotonous and time-consuming manual tasks (e.g., multi-system data mergers), predict project outcome based on extant data and mitigate risk in processes or execution. Specifically, AI can streamline project management workflows in five ways:
Offloads repetitive tasks: AI algorithms automate and thus streamline standard project tasks. AI chatbots assume simple, repetitive tasks such as meeting organization, plan vs. progress checks, activity reminders for team members, document tracking and cursory analysis of existing data.
Reduces costs: As AI automates ever more project management duties, managers will focus on more complex project activities, therefore raising PM process quality while reducing team effort and associated costs in time, effort and budget.
Eliminates human error: The predictive nature of AI will align data with strategic actions by delivering reliable conclusions about project conditions and future events. Because AI can program itself to prepare conditions and filters, identify interdependencies and predict outcomes, it delivers reliable and sound analysis free from human bias or error.
Analyzes risks: What's more, AI's real-time project data analysis helps decision makers identify potential risks (and opportunity) before they occur. These predictive analytics yield greater perspective into a project's future and can subsequently advise and guide a project manager.
Maintains schedules/budgets: AI can facilitate more robust project planning by enabling auto-scheduling via programmed logic and rules. It can distribute alerts to team members when potential budgeting or scheduling issues are detected. Integration with third-party task creation, scheduling and workflow tools, reduce time and expense, and enhance data quality.
Today, AI delivers Intelligent project management assistants, bots and machine-learning algorithms. As it evolves in the PM space, AI will analyze project status and provide data-driven insights and forecasts that will support project managers in daily tasks.
Ultimately, AI will yield autonomous project management. Until then, it will continue to streamline workflows for project managers and teams, upping productivity, accelerating project completion, and boosting bottom lines.
---