Proven track record: CMW Lab received new industry awards
Wednesday, February 1, 2023
Since 2012 CMW Lab has been supporting the digital-first enterprise creation providing its customers with the most up-to-date, reliable and user-friendly software for building powerful business apps. 2022 wasn't an exception as CMW Lab products have received the following prestigious awards and features:
Software Informer Editor's Pick

This is the second time CMW Tracker is highly rated by Software Informer's Editorial team. Being named the top workflow management solution, it is defined to cover all the aspects of modern workflow and task management with a high flexibility for end users.
#1 Workflow Software by Techtimes

According to the fresh Techtimes review, CMW Platform is recognized as the best workflow management software. The media noted software's flexibility that lets building processes or making changes to them on the go as well as its reliability that is guaranteed by multi-tier hybrid SaaS architecture.
One of the best software to use for workflow is the CMW Platform. […] It is designed for a unified and smooth enterprise workflow automation. It is a powerful and flexible platform that encourages businesses of all sizes to go digital safely and efficiently.
Rising Star Award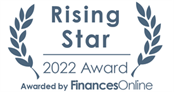 The Rising Star award is granted to those SaaS products that are getting increasingly popular on the market, are currently getting an impressive traction with the customers and are viewed as a service that's really efficient for solving problems users face now. CMW Tracker has gained customer's trust and loyalty with a 97% satisfaction rate and 8.0 score on Finances Online by the end of 2022.
TOP-2 BPM Software by eWeek.com

One more authoritative media recognition that put CMW Platform on the 2d place among the TOP Business Process Management Companies. The main advantages of the Platform defined by eWeek include quick deployment, reliability, and business costs reduction – as a result.
CMW Platform integrates scattered processes into one reliable system using API integrations, drag-and-drop capabilities, and other patented features on process management.
G2 Leader Winter 2023


CMW Tracker is rated as one of the leading business process management software in the G2 Grid and Enterprise Grid Report for Winter 2023. Year to year CMW Tracker is showing a stable growth in customers' satisfaction on G2 with 4.6 out of 5 score and improves its positions on the BPM market.
We would like to thank our customers whose trustworthy opinion let us be among the leaders in the fast-growing business process automation market. We will continue suggesting the most relevant, customized and highly technological solutions to our clients and help them align workload with strategic goals while building a sustainable digital-first organization.
Michael Donaghey, Vice President of Sales, CMW Lab
---