Easy Workflow Software: It Just Works
Wednesday, September 16, 2015
Many organizations like the concept of implementing
workflow
software, yet they may feel like a simple workflow software solution is either nonexistent or would still require an intensive IT initiative. The typical business manager has an excellent grasp of how objects in a process or workflow relate to each other, but may believe that translating that knowledge into action through an
easy workflow software
system is not possible.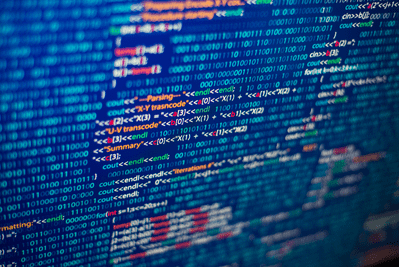 Workflow software no longer requires a major IT project.
However, such solutions exist, and offer a much more intuitive solution than would be available with a workflow solution designed for use by a large and mature IT shop. In fact, for the small business to attempt to implement
workflow management
using the tools primarily used by bigger organizations could ultimately lead to frustration and provide ineffective solutions to workflow problems.
Large Scale Application Development Isn't Right for All Organizations
Large scale application development for automating and streamlining workflows isn't right for every business. A small accounting or precision machining firm, say, simply doesn't require the level of complexity that enterprise workflow software solutions tend to incorporate. But that doesn't mean smaller businesses can't benefit from a simple workflow solution. It's a matter of finding a system with the right interface for non-IT users, along with the flexibility to integrate with existing software tools and collaboration capabilities for tracking progress at every step.
Simple Workflow Software for the Day-to-Day Work Environment
A 2012 survey by Gartner Research found that
nearly three-quarters of companies
lower costs and boost productivity using workflow management software, so it only makes sense that smaller organizations would want to access these benefits as well. Often what is needed is an easy workflow solution that is designed to mesh with the typical day-to-day work environment, integrating easily with existing apps. This is especially appealing to organizations that don't want to leave behind their current business software ecosystem, but still want to benefit from workflow software features like tracking, automation, and reporting.
Easy Workflow Software Integration With Tools You Already Use
When a company is pleased with their software solutions like Outlook or SharePoint, and satisfied with their mobility platforms like iOS and Android, they don't want to upend all that just to implement a workflow solution, particularly if it's untried in their industry. What they need is something that simply works, allowing them to launch processes via email, defining approval or other response options, and integrating with standard web forms, which they may already have, or can generate from the workflow software itself. This allows them to effectively
gain control over cross-departmental operations
and improve efficiency while allowing for better, easier collaboration.
Easy Workflow Does Not Mean Lax Security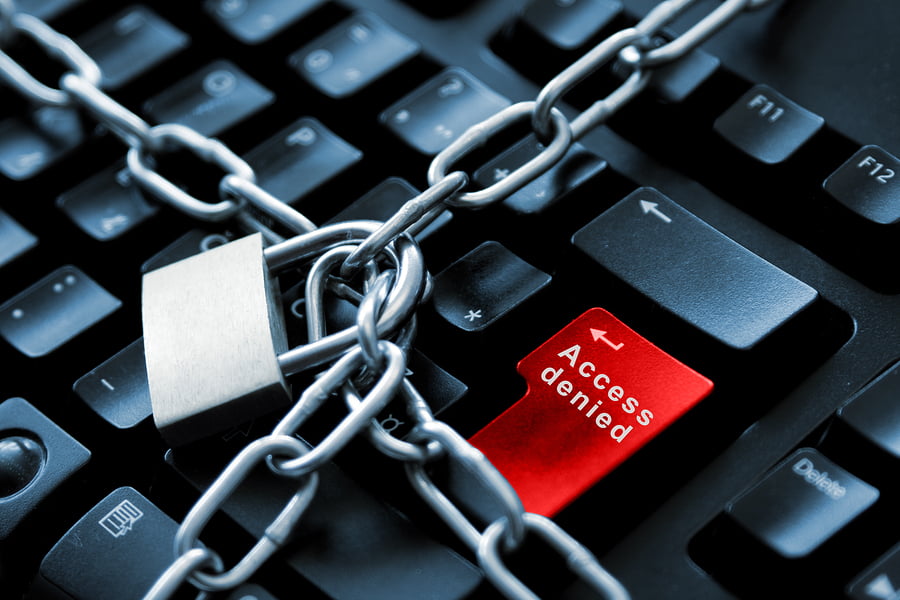 Regardless of organizational size, robust security is essential in workflow software.
At the same time, however, just because an organization is small doesn't mean it isn't seriously aware of potential security issues, particularly in heavily regulated industries like finance and
healthcare
. That's why they need easy workflow software that nonetheless allows visibility into processes based on defined roles or process states. Ideally, they should have software that allows for collection of sensitive information at one step, to be used in other steps, yet visible only to authorized users of that data. If anything, smaller organizations can benefit disproportionately from built-in security, audit trail, and reporting capabilities, because they no longer require intensive manual procedures.
Power and Flexibility Possible With Easy Workflow Software
This may all sound like a tall order for the smaller enterprise, but in fact it's available now. Comindware, founded in 2010, offers users a platform that is deceptively simple and intuitive. It is designed for process mapping and development by non-IT personnel through a friendly interface, yet it offers powerful data management, reporting, and task management. Straight from the box,
Comindware Tracker
offers pre-built applications for some of the most common workflow scenarios, like Human Resources processes, office management, or IT help desk management. And its web services-based API allows data exchange with other platforms and applications like the ones you use every day.
Making your company run like the metaphorical "well-oiled machine" requires that you have the tools to map out, assess, and improve your workflows. Software tools can help you with every aspect of this, allowing you to cut out extraneous steps, accelerate workflows, cut costs, and improve revenues.
Comindware Tracker
was created for the non-programmer, for mapping, designing, and automating workflows with power and agility. Whatever your industry or product, your organization can benefit greatly from an exceptional digital workflow management system. Easy workflow software is here now, so your organization can enjoy the many benefits of workflow management that large competitors have long used.
---