Resilient CapEx approval process for business growth
As the world changes quicker than ever and it becomes even more important to make sure that each CapEx request goes through a rigorous evaluation and approval process quickly in order to look forward to new growth opportunities, while safeguarding business from the financial drain.
CMW CapEx Management software extended with OpEx management functionality is designed to empower enterprise CFO or "the finance guy" at a startup for full control over CapEx management. Easily configure web forms and workflows without having to solely rely on IT and suffer delays. It allows you to design, build, use and modify capital expenditure request processes within a highly intuitive, web-based user interface. With an advanced CapEx system you get all the necessary tools for thorough expenses management, on-demand reports, and turning safeguarded investments into business growth.
The Best Feature Set
among Workflow Software
4.9 out of 5 stars from users for customer satisfaction
Key CapEx management features
Automated CapEx Approval Process
Have a new, automated CapEx approval process up and running within days, not months.
Full automation and elimination of error-prone spreadsheets/email process tracking
Friendly workflow editor for hierarchy-driven approvals design and Business Rules setup
Timely and accurate approval request routing and notifications
Sequential or parallel approvals
Escalations based on inactivity and due dates
CapEx Request Submissions
Easily design CapEx request forms and standardize request preparation:
Graphical form builder available via any web browser
Configurable tabs and data fields
Standardized request processes across company divisions
Changes to forms during workflow execution
CapEx data export to MS Word and MS Excel
Team Communication and Collaboration
Improve team communication and collaboration thanks to a single work environment for employees, automated workflows, documents and knowledge.
Manager approval and request management by email or from mobile interface
Easy attachment of supporting documents
Centralized data and document management for CapEx process
Out-of-band integration with Outlook, SharePoint and Active Directory
CapEx Approval Process Transparency and Compliance
Identify CapEx management bottlenecks and implement corrective action in time:
Transparent view of the CapEx approval process and current status
Comparison of planned expenditure vs. actual spend
Reports on efficiency of process overall or for individual CapEx approval requests
Clear, automatically-generated audit trail
Visualization for sophisticated CapEx management process
Integration with 3-rd party accounting and ERP systems as well as data export and import to ensure accuracy of company balance sheets and income statements.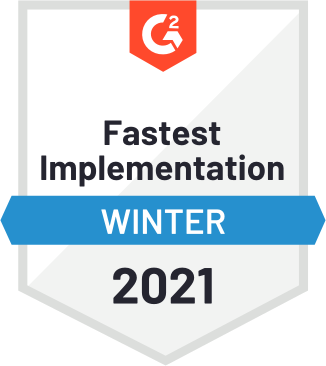 Powerful and easy workflow automation tool you were seeking. Risk-free trial!
CapEx Approval Process Challenges
Managing and tracking CapEx requests and approvals through lengthy email strings, paper trails or static spreadsheets can lead to loss of critical information, visibility and control. Here is a short list of common CapEx approval management challenges:
Manual, non-standardized processes
Missed deadlines and inaccurate request routing
Unproductive communications and emails
Multiple errors, duplicating or missing request data
Workflow software successfully replaces manual CapEx approval processes by automating task flow and ensures faster approval process.

Effective CapEx communications ensure lower operating expenses and help businesses with increasing overall value. Utilizing a proper CapEx approval solution will help with:
Recording and monitoring CapEx budget request to actual spend
Tracing back to CapEx performance commitment (e.g. expected ROI / cost reduction, etc.)
Linking CapEx system information with purchase or assets management system
Optimizing company's daily spends and significantly
Increasing the accuracy, transparency and efficiency of your capital expenditure approval process
Usually, the following sub-processes are critical for automation:
CapEx request submission and approvals
CapEx data and document management
Request routing and task hand-overs'
Team communication and collaboration
Notifications and reporting
An agile capital expenditure approval process and transparent operation expenditure management are keys to cost containment and optimization.















Implementation example

Hertz has leveraged CMW Tracker to create a modern CapEx approval application, which replaced complex Excel files. Thanks to process automation the rental car company dramatically reduced the expenditure approval cycle time, decreased operational expenses and minimized financial risks. Get our PDF Case Study to learn more about Hertzs objectives, approach, solution and results.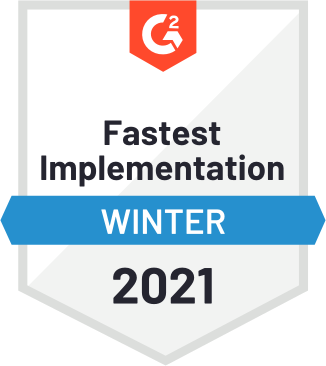 Powerful and easy finance automation tool you were seeking. Risk-free trial!

In Cloud & On-premise
CMW Lab® provides both on-premise and in Cloud deployment options. Besides, flexible transition between cloud-based workflow solution and on-premise one can be rolled out if needed. Learn more

API and Integrations
CMW Lab provides wide workflow integration capabilities.Take advantage of bidirectional integration scenarios, s support for both fine grained, and bulk export operations – all available through Web Services open API's and built-in enterprise services. Learn more

Mobile
Run your workflow seamlessly on your desktop computer, iOS and Android phone or tablet and enjoy fully consistent user experience.