How to Choose the Right Workflow Management Software for CapEx Project Management
Monday, January 23, 2023
Everyday business expenses, such as replacing computer paper as it runs out, are simple to monitor. However, businesses also incur larger expenditures, such as purchasing computer equipment or a new real estate site. These capital expenditures pertain to a fixed, non-consumable asset with a useful life beyond one accounting period.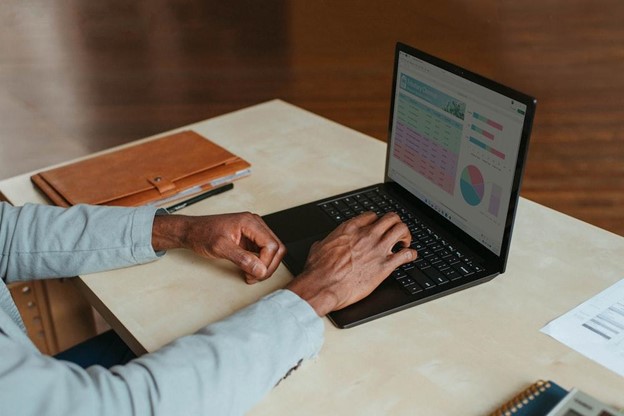 Large-scale capital projects, known as capital expenditures or CapEx, can involve enormous financial resources. Due to their long-term purpose and capital yields, capital expenditures can be challenging to manage and regulate. If this occurs, mismanaged capital projects could cost your organization thousands of dollars.
However, it is possible to manage capital spending and budget effectively, particularly if you have budgeting software and the appropriate tools. A workflow management system that incorporates CapEx management is an excellent starting point. This approach will assist in budget tracking and spending planning.
Overview of Workflow Management Software
Workflow management tools are essential for keeping teams aligned and on pace, especially in light of the growing complexity associated with rapid expansion. This program can assist you in scheduling activities, collaborating with your team, managing workloads, and evaluating the progress so that your project is completed correctly and its quality is maintained.
According to Grand View Research, the global market for workflow management systems was estimated at over USD 6 billion in 2020 and is anticipated to increase at a CAGR of 30.6% between 2021 to 2028.
The business world is in a perpetual state of change, and in such a growth-worthy environment, it is even more vital that every financial choice is subject to several approvals. CapEx requests are an important aspect of fund management that must undergo a rigorous examination and approval procedure to seize new growth opportunities while maintaining the firm's financial security.
An adaptable CapEx approval system that includes workflow automation for safeguarding investments and requiring shorter process cycles can facilitate fund management. With the right workflow management software for CapEx project management, you can automate your existing process in a matter of days or hours, guaranteeing that each request undergoes a thorough examination quickly and gaining a competitive edge for your firm.
Key Features to Look for in Workflow Management Software for CapEx Project Management
Capital management may also generate time and monetary savings that can be used for other high-priority projects and operations. Owners desire to maximize their financial resources, from site selection to building completion.
However, many owner businesses confront obstacles to achieving this state, including disconnected manual processes and systems that hinder productivity. Moreover, implementing many conventional financial program management systems can take months or longer, making resolving these issues challenging.
Technology can help, and choosing a solution that aligns with your organization's profile, goals, and timetable is essential.
Using project management tools and techniques, every business owner can control project expenses and risks, share documentation, and collaborate in real-time. Project management tools can help companies organize and complete their projects on schedule and within budget. When the pandemic drove many teams to operate remotely, the need for robust project management tools became even more apparent. Browse through Zoho Sprints reviews to see how it can assist teams in project planning, progress monitoring, and timely product delivery.
Effective CapEx management solutions digitize, standardize, and automate capital asset preparation and execution processes. This technology provides a unified system to control cost, timeline, data, and risk that connects building owners and general contractors throughout their entire project portfolio. Correct execution can expedite the delivery of results that improve collaboration, increase predictability, and decrease risks.
Here are some key aspects you need to consider when looking for the right workflow management software for CapEx project management.
Unified System
According to a study by McKinsey, across all surveyed industries, most businesses struggle to complete projects on time. Compared to initial predictions, schedule and expense overruns usually exceed 50%.
Effective CapEx project management necessitates a comprehensive understanding of cost, timeline, scope, and risk.
As a result of combining enterprise resource planning (ERP) system capability with other financial systems, point solutions, emails, and spreadsheets, many owner organizations' present methodologies do not produce ideal capital program outcomes. This can cause incoherent data, manual processes, restricted project visibility, and inconsistency. Decisions are made based on fragmented data and frequently without all required inputs.
By utilizing a unified system that provides a picture of the data set at the project level, owners may make quicker and more informed choices across cost, timeline, and scope. This methodology facilitates informed, consistent, and high-quality decision-making across projects.
Look into this model's advantages when managers evaluate a change in scope and weigh the associated cost and schedule tradeoffs.
Portfolio Level Visibility
During a project's evaluation and prioritization phase, it is ineffective to rely on disconnected systems and processes. Establishing a company-wide solution ensures that all project proposals experience the same examination and standardized processes.
Using the best workflow app, everybody accesses the same project data structure and format irrespective of the type, contractor, or location. According to The State of Process Automation Report 2020, 51% of workflow automation efforts are intended to boost efficiency and productivity. This is why choosing a solution that provides company-wide consistency while still addressing project-specific requirements is crucial.
On the other hand, a standardized system guarantees uniformity and fairness and assists in coordinating capital planning choices with organizational strategic goals.
Management is drawn to portfolio-level capabilities because they offer a higher-level perspective. Lessons learned, and the capacity to apply cutting-edge best practices across all initiatives benefit the entire organization. Look for a solution that permits project-to-project comparisons to facilitate portfolio-wide reporting and continuous improvement.
Data Insights
Owners no longer have to base their judgments exclusively on past, backward-looking data or wait until an issue emerges. Modern management tools include cost and schedule analytics, including forecasting and configurable rules that highlight instances where costs or schedules are out of budget and demand remedial action.
These standards and governance enable project owners to take preventative measures before affecting their initiatives. Using historical information and actual results to construct projections and to report within a single solution improves forecasting skills.
Owners prefer to spend their time studying and acting on information rather than accumulating data and creating reports. Standard reports and dashboards enable users and management to quickly understand and share what is happening at the portfolio and project levels.
Reporting should include cost, timeline, scope, and risk information. Owners must ensure that the chosen system meets the needed degree of reporting, covering daily action summaries, management, and third-party requirements.
Scalability and Stability
Owner organizations evolve and expand with time. Ensure that your solution is flexible and scalable enough to satisfy your future demands, even if you do not yet recognize them.
In addition, the kinds of projects that business owners undertake may vary based on various factors, such as the business climate, legislative change, customer behavior, etc. It is likely that the kind of project and the business process needed to plan and carry out this work will evolve.
Vendor and system reliability and stability are essential for future-proofing your solution; therefore, when selecting a product workflow management solution, you should evaluate your vendors' market profile, experience, and longevity, along with their product development effort, system uptime, and hosting.
Transparent Pricing
The top workflow management solutions function monthly pay-as-you-go, where rates include all operating costs, and you pay for the number of users who access the system.
Choose a tool whose upfront pricing will not cause sticker shock when the initial invoice arrives. When maintaining swift and flawless workflows, don't settle for anything less than extraordinary.
Improve Your Business Operations with the Right Workflow Management Solutions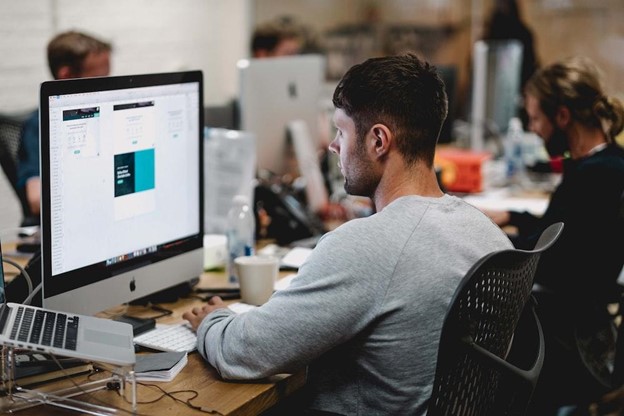 In today's fast-paced world, the best workflow management tools are essential for being structured and on the edge of your business and boosting productivity.
A "one-stop shop" solution with a rapid ROI that integrates teams, procedures, and data into a single system is advantageous for project managers. A centralized system assists owners in prioritizing and selecting the proper projects, maintaining schedule visibility, control expenses, collaborating on projects across their portfolio, and concluding their projects effectively.
As a result, owners can be certain that they are selecting the proper projects, completing them on schedule and budget, and handing over a comprehensive project record to support operations.
---