How Collaboration Tools Can Improve Your Organization's Creativity
Friday, October 30, 2015
Creativity is important for businesses that want to excel. It's how you develop ways to differentiate your products and services from those of your competitors.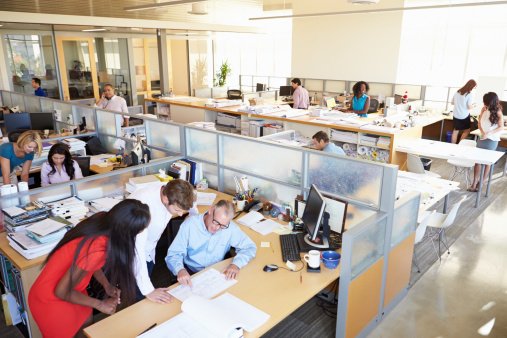 Collaboration can bring out the best in team members.
Yet many professionals say that a risk-averse corporate culture and lack of management support hinder creativity and innovation, even more so than lack of funding. The ability to collaborate professionally is essential to promoting creativity in the workplace. It increases creative drive and can
lead
to breakthrough innovations.
A few of the reasons
collaboration is important
include:
Better awareness of competencies through having to articulate the skills you bring to a project
Combining talents leads to more effective problem solving
Team members leveraging differences helps to identify complementary skills and abilities
Success is more likely, owing to a range of project types
Encourages development of existing skills and acquisition of new ones
Employees turn to co-workers for inspiration on new projects, but many have limited enthusiasm for the collaboration tools available to them. Professionals who rate their collaboration tools highly
say their agencies are more supportive of innovation
, so it's important not to underestimate the importance of high-quality collaboration tools. Here's how these tools can promote creativity and innovation in any industry.
Collaboration Tools Help People Adopt New Perspectives
Particularly when they're cloud-hosted for convenient access, collaboration tools support creative thinking. They can be used, for example, to create templates that trigger different thoughts and encourage different perspectives. Interactive "wizard" tools can guide the formation of new ideas and processes. You can even use collaboration tools as a resource for randomness. For example, you can use them to generate random combinations of words or images to spark new ideas and perspectives among team members.
They Also Allow Restructuring Without Losing Previous Results
Another great benefit of collaboration tools is that they allow users to save combinations of images, words, drawings, etc., at any time. That means it's easier to explore all the alternatives without losing previous results. Individuals and teams can store their work in the cloud and share with others, promoting feedback and thought stimulation. IBM found that more diversity in collaborative environments
led to more engaged, communicative teams
. Facilitating communication with tools like in-house social networks helps companies find a range of viewpoints.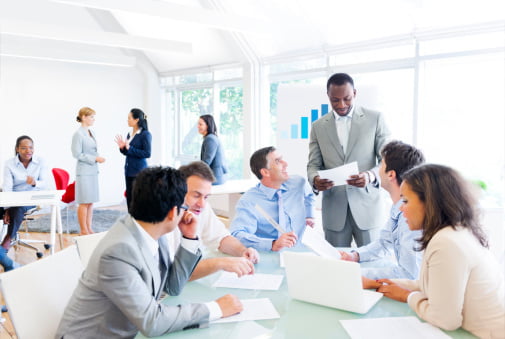 Great collaboration tools let you take new ideas further without losing saved work.
Collaboration Tools Facilitate Better Brainstorming
When individual and shared digital workspaces come together the result is powerful brainstorming. Collaboration tools allow
parallel contribution from participants
, as opposed to adding ideas sequentially. The result is faster collection of ideas and more time to evaluate and follow up on them. Another advantage to this type of collaboration is that it's not just the loudest people who are heard. Every participant submits ideas in parallel, so great ideas are less likely to be filtered out before they're given a chance.
They Keep the Creative Process from Bogging Down
Any number of tool types can be used to enhance creativity. Project management software, social collaboration tools, and
workflow
automation software all have important roles to play in innovative development. By automating the time-consuming aspects of collaboration, such software lets the team that's on a roll keep up its momentum without having to slow down or stop so someone can take notes. And since multiple people can access the tools simultaneously, more viewpoints are heard and more great ideas can bubble to the surface.
Conclusion
Creativity isn't something you have or don't have. Everyone is creative in some way, and work tools and processes can hinder or help develop that innovative spirit. When your teams work in an environment that encourages innovation and provides the tools that facilitate creative solutions, the rewards can be tremendous. Teams are more connected, and your organization can transform its products and services in ways that set it ahead of the competition.
With
Comindware Business Process Management Suite
, you get seamlessly integrated business applications that give your teams unmatched flexibility. With a range of intuitive and standard-based tools, you can create the contextually rich social collaboration environment that facilitates the kind of creative thinking that leads to breakthrough solutions. And because it can be deployed in the cloud, it's "future-proof," flexible, and mobile, for ultimate convenience.
---