How to Introduce Your Whole Team to BPM Through Low Code Interfaces
Thursday, August 30, 2018
For large organizations, or those that have grown quickly, making changes and implementing new ideas can feel like it takes inordinately long. Not only does this frustrate the employees looking to make said changes, but it can put your company in the
risky position
of not adapting to customer demands.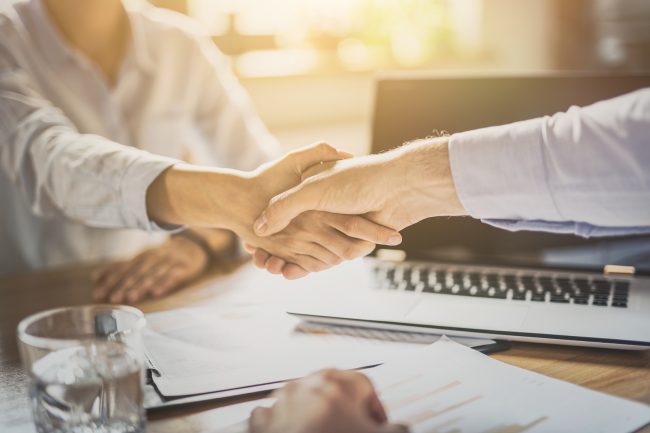 Contrary to popular office grumblings, it's not necessarily the C-suite that's standing in the way, nor is it that someone just doesn't "feel like doing their job" or that the boss is "stuck in their ways". It's often a case of the company being so large they don't have their arms around all of the steps in each of their processes. Those processes can be many, multi-layered, and misunderstood.
Understanding BPM
Understanding complex processes so that we can identify where there are discrepancies, wasted steps, and duplications, and begin to streamline operations is made less complicated through the use of business process management (BPM). BPM is a systematic approach to improving a company's
workflow
.
Trends in BPM
now include using automated
workflow software
to help companies understand their business processes and to help facilitate the flow of tasks and activities. For example, let's imagine that your customer support department has recently grown by 15% due to a combination of new products and new locations. In order to best understand who is responsible for what tasks and ultimately how customers are served, teams utilize BPM to ensure that each process is running smoothly.
Introducing Low Code Interfaces
Now let's imagine that the customer service teams recognize the need for new, streamlined processes to collect data across support,
customer relationship management
, and financial records. The problem, however, is that bringing in a workflow process expert either requires a great deal of resources from a third-party consultant, or an in-house expert who may not be available for several months or longer.
This is where a low code interface can be a game changer. Low code interfaces are platforms that allow non-technical users to design, run and modify processes through simple drag and drop options. Not only do they expedite projects within a team but also ultimately keep customers happy. Examples of low-code software are building a website on WordPress or Wix, building some mobile apps, and in this case, using
BPM software
.
The beauty of a low code interface is that it moves work typically handled by coders in the IT department to the rest of the organization, making it possible to expedite projects. This not only frees up IT resources, but it puts some control of innovative initiatives back in the hands of each team.
Marrying the Two
The question now becomes, how do we introduce the team to BPM through low code interfaces? For early adopters, the new, intuitive software is exciting, and they'll likely embrace the idea of using it to walk through BPM. For others, it'll take a bit more convincing that they have what it takes. Here are some ways to marry the two.
Highlight the Importance of BPM
– Ensure that your team understands the reasons BPM is critical to your success, and how it fits in to the bigger picture of the goals and direction of the department and the organization.
Recognize Early Adopters and Champions
– Early adopters can be a huge help in this arena. Identify and recognize those folks who don't hold a technical role but enjoy learning and using new technology and software in general, and are happy to get on board. Also, identify those among your team who are eager about the prospect of streamlining processes and implementing process changes.
Support Low Code Interface Training –
Low code interfaces are generally intuitive and easy to learn, but they'll still require a bit of training and ongoing support. Ensure that your team is getting the resources they need to become involved with continuous improvement BPM tools.
Empower your Team –
One of the most important things you can do is to empower your team. Hold them accountable for mapping, reviewing and owning the BPM process and improvement ideas. This is how team members not only become more engaged, but also more invested.
Support Ongoing Change
– It's also important that your team understands that BPM isn't something that you do until completion. It's an ongoing initiative that aims to continuously eliminate waste and redundancy to support more effective, profitable performance. Allow your team the bandwidth to make mistakes and to revisit past decisions to make changes.
When looking to introduce your team to BPM through the use of low code interfaces, remember that the key is empowerment. Ensure that they are inspired with the confidence to take the driver's seat as it relates to using these tools.
---