No professional for easy BPM: problem solved
Thursday, January 30, 2014
25% of CIOs claim they see a significant gap in employees' skills related to the Business Process Management area, which eventually leads to negative impact on businesses. Is it possible to fix this problem without pouring huge investment into the training employees? The solution probably lies in the area of simpler adaptive business process management systems, which do not require excessive learning before an average user can start working in the new online environment.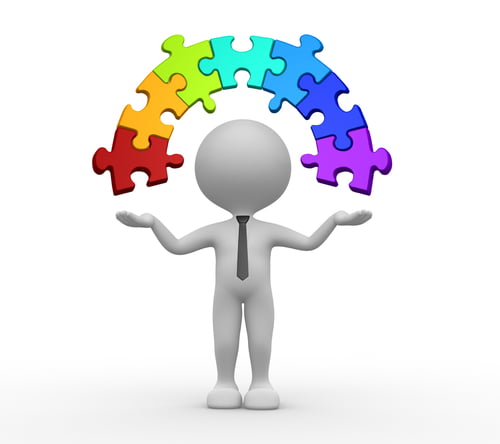 Businesses need to streamline business process execution, which cannot take too long: while you are still implementing, your competitors might already be working. That is what we kept in mind when creating Comindware Tracker, a super-fast-to-learn business process management system with easy BPM functionality.
Comindware provides easier notation for business processes and has an Outlook-like interface, which is already familiar to almost all your employees, as Microsoft has become a sort of standard for the corporate sector, a part of computer literacy.
How did we achieve this ease of implementation and ease of starting to work with the system?
Quick implementation with ready-to-use departmental business applications
Quick start without careful pre-implementation preparation
Outlook-like MS interface, already familiar
Graphical Workflow builder
Visual form builder
State machine notation for lighter business process schemes
API integration with other solutions
A couple of words about why the quick start with Comindware Tracker is really quick: the systems allows processes to be changed on the run, so the initial process you implement does not have to be perfect, as you can add/remove steps later at any time without disturbing the process. That significantly differs from traditional BPM systems that involve long-term implementation for both the initial process, and any minor change you want to bring to the process later.
State machine notation makes it possible to build a business process scheme with fewer steps, which makes it not only easier to build, but also makes the workflow clearer: the business process can be seen and understood at a glance.
Comindware Tracker is much faster to implement, compared to other systems, and it satisfies the demand for easier BPM in contemporary companies. We do not deny that learning is good and important, yet we are of the opinion that learning does not have to interfere with work, and you can learn while creating your success story, about your positive experience, powered by easy business process management or Comindware Tracker.
---