Comindware launches next-gen Business Operations Management Suite
Tuesday, March 31, 2015
Stoneham, MA
Comindware®
(
www.comindware.com
) – a leading provider of cloud-based Enterprise Work Management solutions, today announces the launch of its next generation enterprise Business Operations Management Suite that provides game changing Business Process, Project and Case Management capabilities and empowers both Business and IT users with a highly configurable and scalable foundation for business applications build.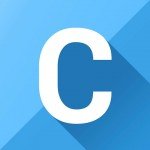 Leveraging a unique single platform-based architecture and the digital-first process optimization approach, Comindware Business Operations Management Suite enables management of any type of business activities and data encountered in companies of any maturity and size. Also, thanks to Comindware's Executable Enterprise Architecture and the pre-configured business objects, Comindware suite significantly simplifies system set up and configuration for business users.
Comindware Suite components include:
The solution is equally suitable for both Cloud and on premise deployment and provides enterprise grade scalability, reliability, and security.
Comindware Suite features a fully functional and context-aware social collaboration environment – Comindware Team Network – supporting a full set of social network capabilities required for daily communication in context of work.
"At Comindware we aim to become a trusted partner for our clients by working with both Business and IT and unlocking the company's potential through a holistic approach to digital business transformation," said Max Tsypliaev, CEO and Founder of Comindware. "Leveraging our comprehensive suite of solutions for management of any kind of enterprise data and operations and fully supported by our Consulting, Integration and Implementation services, Comindware truly enhances individual, team and corporate performance."
---