Essential Characteristics of Effective Cloud-Based Project Collaboration Tools
Friday, April 11, 2014
Cloud-based collaboration tools are becoming more and more popular. From instant messaging to file and document management, from video conferencing to remote access, from collaborative mind-mapping to knowledge sharing, and everything in between, there's most possibly a cloud-based app you can try. The popularity of cloud-based collaboration tools isn't unfounded, particularly if your business is unable to keep up with the demands (infrastructure, talent, server maintenance and upkeep, etc.) of an on-premise server deployment to power your collaboration needs.

One of the most noteworthy benefits of cloud computing – and cloud collaboration software, for that matter – is the possibility of uploading a document and sharing it with the rest of the team for their individual inputs without having to worry about file versioning. When you get home to download the file on your laptop and work on the finishing touches to get it ready for the board meeting the following day, it will contain every update and annotation your teammates contributed, regardless of the channel used (desktop, laptop, smartphone or tablet). Even more, having all files available in the cloud makes document tracking possible from any device and easy.
Cloud-based project collaboration – the problem with a lot of choices
With competition comes innovation, and with many businesses competing in the cloud-based project collaboration software space, customers are given a myriad of options, a freedom to choose what they think is best for their projects and teams.
However, having a lot of choices isn't always an advantage. In some cases, it can lead to analysis paralysis. Given all the cloud-based project collaboration solutions peppering the marketplace today, and all the hype surrounding certain vendor brands, it can become increasingly difficult to choose the cloud collaboration software that fits your needs.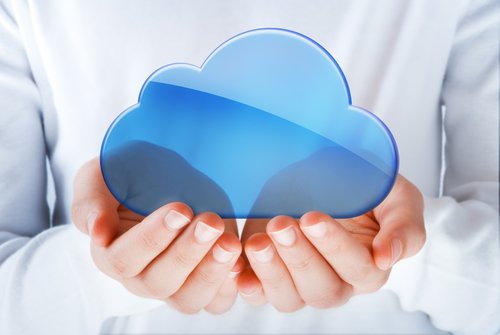 Characteristics of a good cloud collaboration software
To help reduce your choices from a terribly bloated number to a more manageable one, here are six essential cloud-based collaboration software characteristics to keep in mind:
Usability. Is the software easy to learn? Is it engaging, efficient and effective? Does it satisfy the user's needs? Does it deliver what it promises?
Simplicity. You can argue that usability and simplicity are birds of a feather. While that argument is valid, some user-centric software designs can contain functions and features that businesses don't really need. These unnecessary inclusions eat up bandwidth and may slow down the loading process and frustrate users in the long run.
Availability. Is the software available when you need it? Or is it always on maintenance mode?
Flexibility. Can the system keep up with the user's needs? Does it change when it needs to change? Does it minimize the amount of work a manager and his team needs done to get from point A to point B?
Real-time. Do updates immediately show up for all project participants to see? Can team members and managers communicate in real-time no matter where they are and which platform they're on?
Support. Is vendor support readily available when you get stuck with software intricacies, particularly if the provided knowledge base doesn't seem enough to address your issues?
Capabilities of a good cloud-based project management software
The above characteristics, as you probably can tell, are for cloud-based collaboration tools in general. The three below are specific to full-blown cloud-based project management tools:
Gantt chart. While there are a lot of variables to consider, especially for big and complex projects, project schedules are important for project success. Gantt charts illustrate dependencies between activities and whether or not the project will be delivered as planned and on schedule.
Graphical workflow builder. If you're planning a project that involves complex leveling, a good project collaboration software allows you to simply drag and drop the tasks and activities you've created into your project plan, significantly reducing the learning curve.
Resource allocation. If team member composition implies choosing from the people who are currently available, finding those with the right skill sets may prove to be a challenge. A good project management software drastically cuts down the time it takes for you to match tasks with the right people by having a searchable people directory with details that include their skills, location, schedule, current workload, among others.
Conclusion
While it's true that cloud-based project collaboration solutions can work wonders, keep in mind they're not necessarily for everyone, as on-premise software proponents are likely to say. But if you decide that a predictive cloud-based project management platform is what your project and team needs, Comindware Project – with its fully automated priority-based planning feature, user-friendly Gantt chart and comprehensive people directory – is worth checking out.
---