6 Healthcare Workflow Automation Benefits
Monday, May 31, 2021
One of the most important elements of the healthcare market is the ability to transmit up-to-date, accurate data to the necessary parties in a timely manner. The ability to effectively provide information is part and parcel of creating more successful and positive health outcomes and will improve overall patient care.
As businesses move more fully to electronic health records, more and more important patient information is stored digitally. This means that, unlike the days of paper files, the information can be easily and quickly transmitted to other health professionals, providing patients with more timely care and better outcomes.
The ability to quickly transmit vital health information not only needs to be done in a timely manner, but it must also be secure. There is very personal and sensitive information that is required, by law, to be kept protected and secure.
There are many different workflows that deal with the management of patient health information and electronic health records. This means that these workflows can be effectively automated, which can improve efficiency, and even increase the amount of revenue a healthcare provider brings in.

6 Benefits of Healthcare Workflow Automation
Workflow automation tools provide a wide range of benefits. Tools like Comindware's workflow automation software can increase the efficiency and flexibility of your healthcare operations. Let's take a look at six of the biggest benefits.
Improved Patient Communication
Automating elements of healthcare such as setting appointments, sending reminders, and automating prescription refills help keep the patient current and on their health journey. Reminders are known to reduce the number of missed appointments and also helps to make sure that patients use proper medication practices.
The ability to improve communications without the need for actual people making phone calls is a great benefit for healthcare institutions.
Better Patient Outcomes
Automating many elements of patient records will help keep these records current with the patient's latest health information. This can include things like automatically uploading test results, which get to the doctor faster, so they can make faster and more informed decisions.
There is analytics that comes with automation software that can be useful at identifying patients that may not be following their health guidance so that the doctor knows who may need additional services.
Easier Scheduling
Using software that automates appointments and keeps schedules current will help ensure that there are fewer scheduling conflicts. With the ability to automate reminders, staff responsible for scheduling have to make fewer calls while still ensuring that patients get much-needed appointment reminders.
Reduce Billing Errors
Automation can increase the speed at which payments can be collected. Software that provides reminders to patients that bills are due saves the staff time that would otherwise be spent making these reminders calls or messages. There are ways to help group patient billing to help reduce discrepancies like overcharging or undercharging for services.
Ability to Verify Insurance
Automating your healthcare processes can also help improve the ability to verify patients' insurance information and correctly determine their copay so it can be collected at the time of service.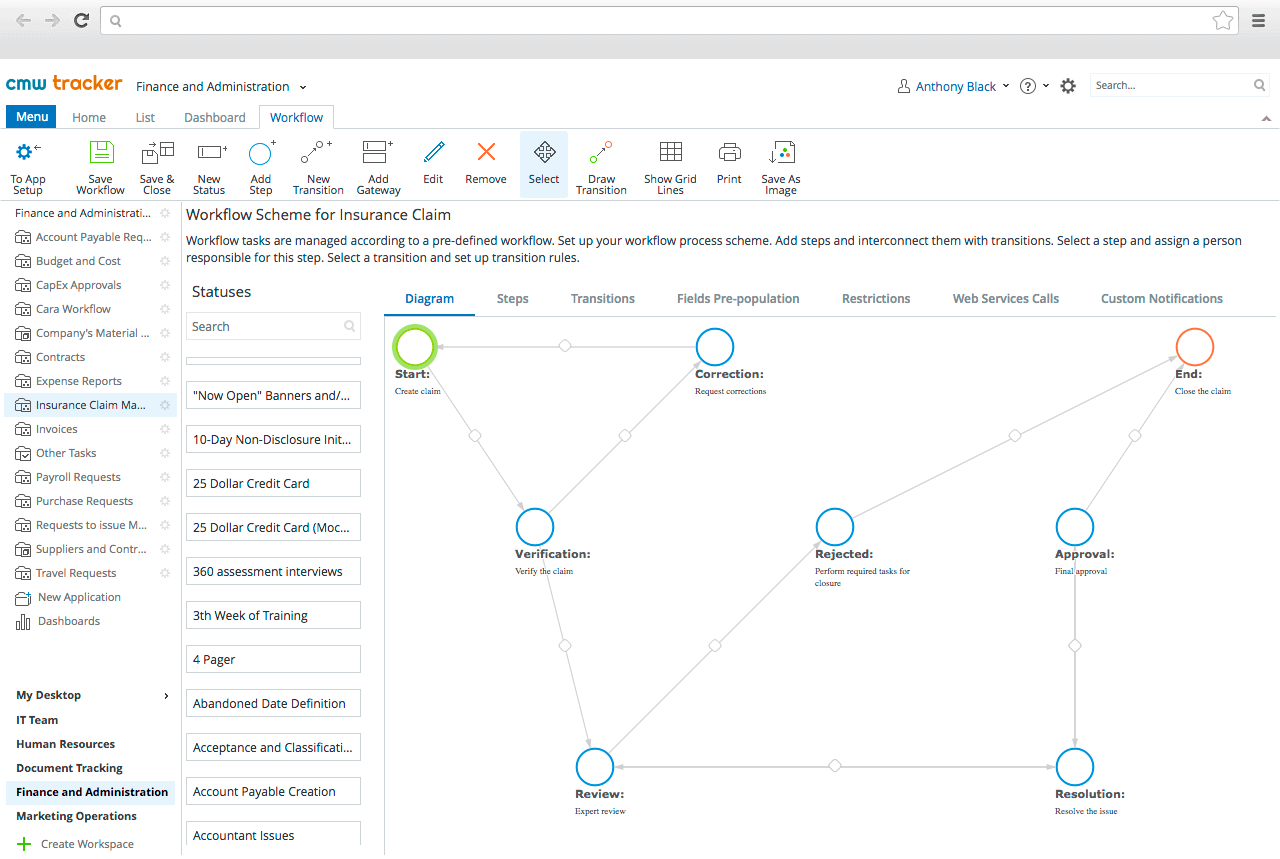 Automate Coding and More
Automatic coding will help improve the efficiency by which claims can be made to insurance companies and payments rendered. Having the proper codes will reduce the issues with being denied payment, verifications, and can actually reduce the amount of time from bill to payment, which reduces the lifecycle of a bill.
Billing submissions that are automated also ensure that the process starts immediately and improves the ability of the healthcare provider to collect on services rendered.
In Closing
The field of healthcare is rapidly digitizing and the implementation of automation software can further help improve the efficiency with which a healthcare institution operates, and can also improve patient outcomes and experience as well.
Workflow automation software can greatly improve patient communication and health outcomes. The ability to automate reminders to patients about upcoming appointments and medication refill reminders help reduce the number of missed appointments and improves the patient's following of prescription practices.
This software can help healthcare institutions to deal with fewer scheduling conflicts without the input of front office staff.
Automation can also help to reduce billing errors. It can help to verify insurance so proper copies can be collected immediately. It can also help ensure that insurance companies are provided with accurate information for quicker resolution of bills.
---