How to handle business process management in Outlook
Friday, October 18, 2013
So you have emails, calendar and contacts in Outlook. These basic tools are good, yet when it comes to managing whole processes or projects, they are nowhere near enough. And they are not enough because you are not managing simple personal tasks: you need to manage processes. And you need to manage them on the whole directly in your Outlook without the pitiful need of switching between different tools.

Comindware Tracker is the only solution so far (at the moment when I am writing this text) which provides it all: you can have a complete process cycle and manage it directly from your Outlook, organizing your team collaboration. This is process management coupled with project management capabilities and there is no need to switch between different formats, applications, or tools. The very process can be designed visually and, unlike most BPM solutions of such a large scale, Comindware Tracker makes it possible to design a process visually, with a drag and drop interface: so this time we confirm that no programming skills are required, so the process can be managed and adapted by the manager the way they want it to be. And then, change it on the fly when the processes change.
That is quite an investment in the future of the company because the solution you're using now will adapt to the way you work later, when your company grows, uses more complicated processes, more workers. Comindware Tracker can adapt it all.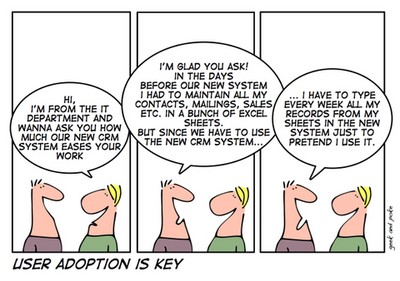 So basically there is no need to learn or think. You can grab your Comindware Tracker and Comindware Tasks for Outlook trial right here, for 30 days. The data you insert can be withdrawn from the system at any time with Excel and Word export, so you're really free to try.
---