6 Tips for Tangible Business Process Improvement
Thursday, February 16, 2017
Business processes require data to be efficient. However, more data is generated as the process moves forward and it has to be managed well to maintain the integrity of the processes being completed. Unfortunately, it can be simple for an employee or group of employees to stray from a business process to try and complete something faster. This type of straying can have a negative impact on the outcome and interfere with overall productivity, which can have a negative impact customer satisfaction. This can be expensive.

By implementing a business process improvement strategy,
workflow
can be laid out in a way that all employees working on a process can understand. While this may seem far-fetched due to an existing workflow method that isn't working well, it isn't.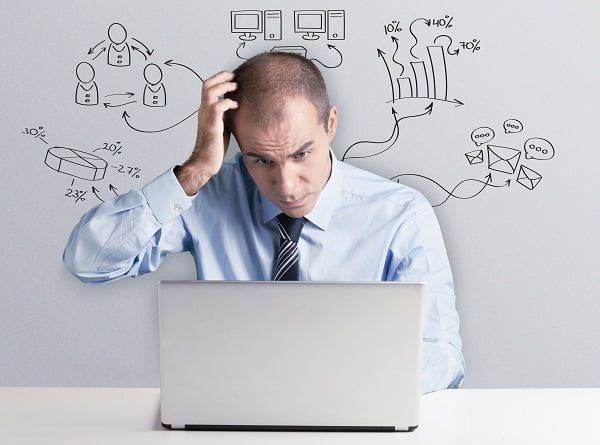 Solving Problems with Process Improvement Tools
One issue businesses face is keeping all employees on the same page. It's an unfortunate fact that communication is one of the important elements that fail first. It isn't always intentional, as someone working on a project gets so involved in their work that they forget to communicate what they are doing. Having an interactive business process improvement methodology in place can improve communication and ensure that each employee stays on task instead of the ever so common issue of repeating processes that don't need to be repeated.

Here are ways to solve these issues:
Non-formalized business processes should be used in the handling of individual cases, which can be done by evaluating what each employee in the workflow process is doing to complete a task.
Encourage improvement in communication because keeping employees on the same page can minimize errors and ensure consistency.
Workflow duration, effectivity, and resource workload all need to be measured so the company can see results and identify what areas need to be improved. This can be achieved by having employees enter the appropriate information.
Processes should be adaptable because needs can change.
Team leaders should accept and review each task within process so they can be approved or sent back to a certain phase of the workflow.
Work delays can be minimized by ensuring everyone knows who is working on what phase of the process and any feedback that person has.
These are some ways to resolve workflow issues, but they can be difficult to implement without a solid solution that helps organize workflow quickly and effectively. Without an efficient solution, it can be difficult to get an entire team on the same page.
Organizational Workflow's Impact on Work Quality
Solving organization workflow issues improves efficiency. A workflow process is a map that helps a team accomplish a goal. Putting in place the proper business improvement tools that improve workflow helps ensure that a team accomplishes goals in a timely manner.

Take the healthcare industry, for instance. They must deliver reliably, consistently, in compliance with practice standards, and safely. Having an excellent workflow process in place can accommodate many facets of the industry, such as making it easier to introduce new treatment methodologies, meeting the challenges of coordinating care for chronically ill patients, implementing new patient safety initiatives, and making sure that the team is as patient-focused as they need to be.

The healthcare industry, like many others, rely on good information all the time and that means process improvement methodologies are frequently needed. The desired efficiency is established by carrying out parallel processes instead of trying to improve on existing workflow steps that aren't currently working well.

When making the move toward a business process improvement methodology, the system must be adaptable because processes can change. The ability to make changes quickly is important since changes can happen daily within the business. These changes then cause business improvement methodology to change at the drop of a hat. You should be able to adapt your process improvement tools quickly to eliminate disruption in workflow. Regardless of how much or how fast processes change, old and new data must be managed in the meantime. Business analytics and reporting should be right there for timely decision making. In turn, that data should be presented in a way that can be understood.

CMW Tacker does all of this and more efficiently and cost-effectively than trying to improve existing workflow processes. Through a drag-and-drop interface, you can resolve all of the aforementioned problems through an easy-to-follow workflow that all employees can understand and implement. To see for yourself how CMW Tracker can help you, try it free for 30 days and experience the effectiveness of a customized workflow that can help you meet your goals.
---