Success Factors, Success Readiness Checklist
Tuesday, February 18, 2014
Are your employees feeling genuine interest in their current activities? Are they satisfied with what they have done and what are currently doing? If you have answered 'Yes' to both of these questions, you've definitely built a good team. And most probably you have already used some gamification techniques in your company. You never heard about it? "Gamification is the use of game thinking and game mechanics in a non-game context to engage users and solve problems" – that's the definition from Wikipedia.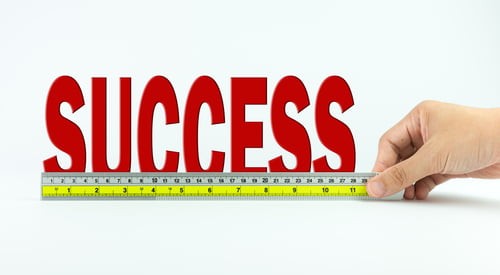 The simplest and the most well-known example of gamification is the quarterly bonus If your employee worked well and fulfilled the quarterly plan, you can reward them with money. Another example is to use a 'lines of code written' metric on software developer attestation. But is it a good idea? If your software developers are informed that their reward will be proportional to the lines of code they will write, I'm pretty sure they will start to write more code than before. They will start to write 100 lines of code instead of 10 to complete the same task.
So, before you start using gamification in your team, you must prepare adequate metrics to measure company success and employee performance. If your company develops computer software, then your task is to create a qualitative and competitive product. No matter how many lines of code it will contain, the key factor is quality and functionality. And the company will be successful if each of its employees understands what those success factors are, what their role is and what they can improve to achieve that success.
Of course, you must prepare metrics for every team member by yourself, or by reading literature, specific to your business. But I can provide you some examples, which we use here, in Comindware. For a support team member, the main metric is client satisfaction. Additional metrics are – delay before responses, number of successfully completed client requests, etc. For a QA team member the main metric is the percentage of confirmed bugs they have found. For software developers – customers satisfaction for features they have developed.
Of course, calculating these metrics manually requires great efforts and often is impossible. So, the next step after determining metrics is to start using Process Management system in your team. I can advise you to use Comindware Tracker – it has all the required tools for gamification, but the final decision, of course, is yours. With Comindware Tracker you can build lists, dashboards and custom fields for any measurements you need.

Let me share one example of our internal process – support request – and show you how we have implemented metrics to measure support team member performance. As I said before, the main metrics for a support team member is client satisfaction. To measure that, after each support request is completed, an email-letter is sent to the client, which contains several questions – "Were the support answers helpful to you?", "Are you satisfied with the response rate?", etc. After the client answers this survey, their answers are written to the 'Support case' object in Comindware Tracker. For each support team member, we have a dashboard, which shows the percentage of their helpful responses (95% were helpful, 2% – didn't help, 3% – not sure), response rate satisfaction (67% – satisfied, 14% – not satisfied, 19% – not sure), etc. Finally, each support team member has a special object, called 'Support team member performance'. This object has several calculated fields, corresponding to our internal metrics. Values of these metrics are automatically calculated, using survey results for each support case the support team member was responsible for.
The additional benefit of using Comindware Tracker for calculating metrics is that it has Web Services API, accessible for external applications. Using that API, you can show current metrics and a list of competitors on your intranet web site. So, your employees can monitor their performance in real time even without logging on to Comindware Tracker, thus not leaving their familiar environment. That's a good example of game.
By the way, you can use our Professional Services to integrate Comindware Tracker with your intranet site or any other system you use. Your Comindware Tracker trial is accessible here.
---