Holistic Management Approach – Process Management System in Action
Wednesday, March 12, 2014
If you don't know what's going on in your department or your company right now, you are trying to manage a 'blind system'. Even process automation doesn't give you enough insight into daily company activity in this case. The holistic approach is a combination of tools you can put together around your automated processes to gain visibility. Here is what you can do: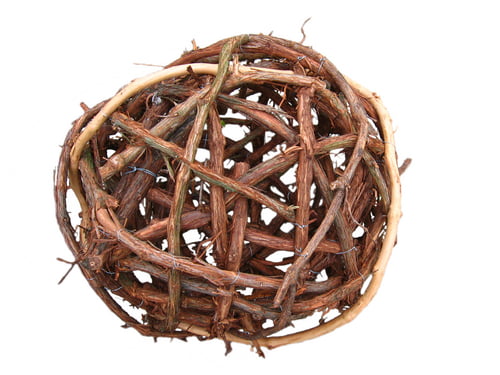 1. CROSS-DEPARTMENTAL WORK
Isolated approach: each department uses their own workflow system; data exchange between systems is impossible or only partly possible. Teams collaborate via emails.
Holistic approach: each department works on its own workflows in a specific process management application. All applications are seamlessly incorporated in a single system that shares data across applications and across all the company. The email routine is reduced to minimum, which increases productivity by up to 32% and results in 20% less operational mistakes.
Comindware Tracker is a complete, cross-functional solution.
2. TASK MANAGEMENT
Isolated approach: The employee has to use different sources to create their own daily agenda. Usually, this is email, meetings, IM or other communication means, and an automated system. Or – if there are several isolated automated systems, the task gets more complicated.
Holistic approach: With a single source for work management, tasks can only be assigned from the system. The collaborative system makes it possible to discuss the tasks directly in it, without using other less productive collaboration tools, like emails or IM.
Comindware' ConnectStep technology unites Process Management and Task Management in a single professional work management system – tasks are distributed automatically at each process step.
3. PROCESS MANAGEMENT IN OUTLOOK
Isolated approach: Outlook is the most common work environment, yet it remains apart from the process management system, which is sad because it splits tasks in into at least two: tasks from Outlook and tasks from the process management system.
Holistic approach: The process management system synchronizes with Outlook thus making a single task list with the tasks automatically assigned by the process management system, and the tasks that are created in Outlook.
Comindware Tracker includes Comindware Tasks for Outlook, a tool that brings Task and Process Management functionality natively into the MS Outlook environment.
4. INSTANT VISIBILITY
Isolated approach: Reduced or no visibility into what is currently going on in daily operational activity. Post-factum visibility with common reports (sent via Email) and audits. With the current state of affairs, things will remain in a blind spot.
Holistic approach: With all processes driven in a single system, the system can reveal the current status for each Work Task and personal task at any given moment. This provides real-time control over daily operational activity.
Comindware Tracker provides real-time control and full visibility into your process' immediate status through graphical Dashboards and Lists.
Holistic approach to process management includes
BPM
Online collaboration
Task Management
United and driven in a single system for real-time visibility and higher productivity, Comindware Tracker unites the three elements under the same roof and makes it possible to stop working 'blind', giving more prospects and strengthening your business competitively compared to the companies that use less efficient or no BPM system.
---