Gazpromavia: transparent work in IT Department with Comindware
Wednesday, July 10, 2013
Comindware Inc., a collaborative workflow and issue tracking software provider, has announced a successful integration of its flagship Comindware Tracker product in the IT and Communication Department of Gazpromavia airlines, known for its high security level and service quality.

[Woburn, Mass.] – July 09, 2013 Gazpromavia has incorporated Comindware system in its work environment in order to improve control over tasks execution in the IT and Communication Department. Thanks to Comindware Tracker, organizations are able to optimize their time and resources, streamline repetitive tasks into automated workflows, while getting real-time visibility and control over the internal processes, specific to the aviation industry.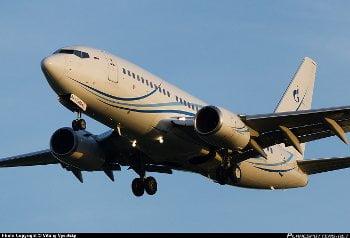 Prior to Comindware Tracker integration in Gazpromavia IT Department, other process automation solutions were also taken into consideration. The company based its decision to choose Comindware Tracker due to a number of undeniable advantages for an aviation company, including:
Maximum flexibility in changing workflow processes on the fly without any redeployment process
Transparency and real-time control over the tasks and processes, happening within a company
Extended functionality of Microsoft Outlook with integrated Comindware Tasks for Outlook
Applicability of Comindware Tracker for workflow optimization in other departments of the company
At the implementation stage Comindware Tracker already allowed to achieve the following objectives:
Improve the process of incoming documents tracking
Deliver an easy-to-use and transparent system for task distribution
Increase the level of control over tasks execution at all stages (preparation, approval, execution)
Get robust reporting on task and process statuses
Increase efficiency and quality of work
Reduce management and labor costs
"During its use, the software has proved to be very beneficial. I would like to highlight simplicity and usability of the system, its ability to adapt to specific workflow processes taking place in our department. Currently we have a software system, fully customized according to our needs and requirements", – said Ruslan Gutnikov, deputy head of IT and Communications Department at Gazpromavia. "With a help of only one of our IT specialists, we analyzed software capabilities and set up the product within a week. After that we adapt workflow processes to any changes on our own".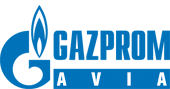 About Gazpromavia
Gazpromavia owns and operates 22 aircrafts, 123 helicopters, and three airports. Currently the company has over 3,700 employees.
About Comindware, Inc.
Comindware is a pioneer in collaborative work management software for teams across the enterprise. Its mission: to help people work together more effectively. Comindware was founded in 2010 and is led by a team of successful serial entrepreneurs with roots in several industry-leading software companies, including Acronis, Inc., Parallels and Kaspersky Labs.
A privately-run firm, Comindware is headquartered in Woburn, Mass. and can be found at www.comindware.com
For More Information Contact: +1 (888) 317-4608
---