Business Management Solutions under One Roof – What's in It for You?
Friday, January 10, 2014
Despite the proliferation of team-based software and other tools to facilitate interdepartmental functions, a lot of businesses are still tackling their operations the traditional way – traditional, in this sense, meaning standalone business management solutions for every business function (HR, Finance, IT Helpdesk, Software Development, Sales and Marketing, and the like). While this business approach has its merits, there are also a lot of setbacks, oftentimes trumping the advantages.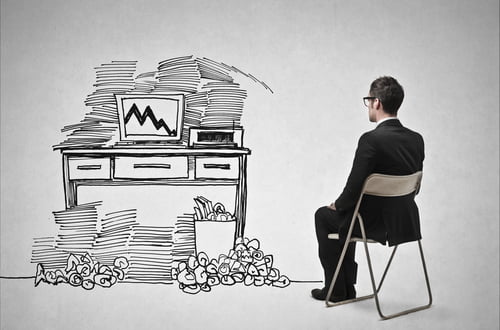 Drawbacks of a traditional back-office approach
One obvious impediment is decentralization. For tasks involving different teams and/or departments, having no centralized data repository system can result in the following:
Aside from increased expenditures related to more data storage solutions, when changes are made to data duplicated in various sections of the business (i.e., supplier/vendor address and contact information), the changes should be made in all databases where this information is used, as this doesn't happen automatically.
Data duplication can also result in increased query process time and the same communication sent to partners/vendors/customers multiple times, which can erode their confidence in your business.
Conflicting versions of the same data, a phenomenon that's likely to occur when there is data duplication in different sections of the organization, causes data to be unreliable. This considerably affects decision-making.
If a department hasn't been duly informed of updates to certain data they're working on, chances of them carrying out tasks using data that's no longer relevant is very likely. This results in information not reflecting the current status of the business, not to mention the additional work that would have to be done to rectify erroneous tasks and information later on.
Difficulty locating specific files
Files scattered in various locations and formats are generally difficult to retrieve. For operations that require timely data delivery, this is going to be a big hurdle to clear.
Another significant challenge is communication efficiency. For businesses working with teams, the seamless cascade of accurate information at all levels of the task execution process is critical. While email and instant messaging adequately address most communication requirements, they may not be enough to sustain a dynamic operation anchored on data and tasks spanning several different departments.
Team meetings generally do a good job bridging the communication gap, but the necessity of calling for a halt to ongoing operations just so everyone is properly calibrated isn't necessarily good for productivity, especially if this is done frequently.
Business management software solutions under one roof
To ensure process efficiency, eliminate waste and keep costs to a minimum, nowadays, multiple business process systems aggregated in a single business management solution is fast becoming the norm. With an all-in-one solution, data is kept in a centralized storage repository, ready to be accessed, updated and revised by certified personnel when and where needed, eliminating the above data challenges presented by standalone software systems.
To promote communication efficiency among parties involved in a certain task (i.e., Finance, Logistics and department heads to discuss the good and bad of keeping the company headquarters in the same location versus moving to a different locale), all-in-one business process management solutions like award-winning Comindware Tracker support automated messaging systems and threaded comments that can also be accessed on the web for easier collaboration even in the absence of a face-to-face gathering. The same is available to authorized staff performing common tasks such as payroll, invoicing and other financial functions, just to name a few.
Conclusion
The fundamentals of work have changed quite dramatically over the years. A single business process management solution that can perform a variety of functions is an approach unheard of decades ago. And with the need for speed without compromising data integrity becoming increasingly essential to stay competitive in the modern market, choosing to utilize separate software solutions for separate business functions is becoming increasingly risky as well.
---