Romay AG implements Comindware Tracker for Order-to-Assemble Process Automation
Wednesday, March 16, 2016
Romay AG – a leading manufacturer of synthetic materials and constructions in DACH region – has implemented Comindware Tracker for end-to-end order-to-assemble process automation.
Comindware Tracker
® is a
workflow
-centric process management solution that is aimed at automating typical department and cross department business processes to enable effective task, data and document management.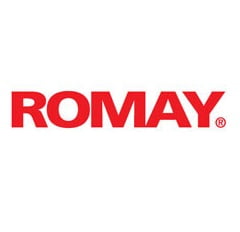 Comindware Solution enabled B2B order-to-assemble process management including full automation of order entry and execution as well as change management for goods manufacturing. Comindware Tracker ensured process transparency as well as control of costs and delivery timelines. The Solution implementation was done by non-technical users.
Key capabilities delivered by Comindware:
Automated workflows and improved data quality
Full transparency of changes, resources and costs
Traceable audit & history, and full accountability
Easy software adoption, no training required
"With Comindware Solution we achieved higher visibility, control and efficiency of our revenue-generating processes" – noted Hans-Ulrich Sommerhalder, Head of Construction Management at Romay.
"Combining the shortest time of system setup and the unique ease of operation, Comindware enables continual optimization of business processes essential for achieving a sustainable competitive edge" – said Max Tsypliaev, Founder and CEO of Comindware. "We are happy to see Romay AG among our distinguished customers and proud ourselves on this strategic partnership."
---