How To Make Your Life Easier as a Project Manager
Friday, January 30, 2015
This is a guest post by Elizabeth Harrin from A Girl's Guide To Project Management.
Project management is a tough job. There are deadlines, risks, difficult stakeholders to deal with, and more. You can make your life easier at work if you create an environment for success. Here are some tips to get you started.

Get the right team
The right project team makes a massive difference to how difficult it is to get a project done. You want to work with people who:
Have the right skills
Have the right attitude
Are available to do the work
Are trusted.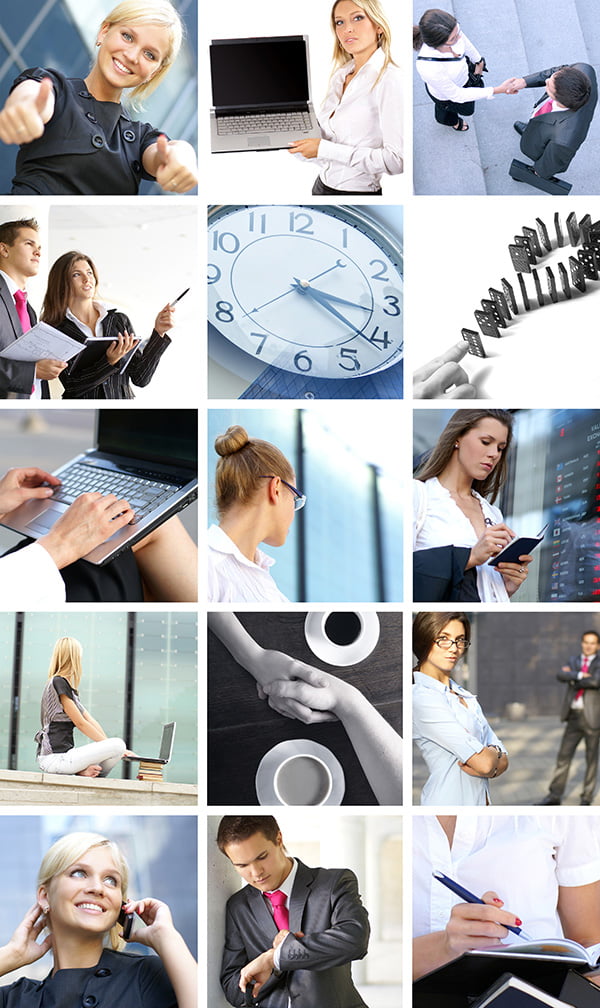 The more you trust them, and the better their ability to complete their project work unsupervised, the more you can delegate. The more you delegate, the less you have to do yourself, so you've got more time to work on your own tasks.
Action:
Review the subject matter experts that are on the team. Are they the right people? Think about what training and support you can give them so they can step up and take more responsibility on the project.
Get the right tools
The right tools will streamline work processes, make you more productive and help with 'organizational memory'. You can store documents online in a searchable way, so you won't waste time looking for data. An online To Do list means you can access it from anywhere, on any device and you'll always be able to add new items.
Using collaboration tools
will also help your team be more productive (which in turn helps you). One of the best things about this kind of collaboration is the ability to set really clear project priorities. If everyone logs on in the morning and there's an alert or a shared message telling them what's top of the action list today, you get very clear buy in to prioritizing project work.
Action:
Research tools and apps that will help you stay on top of your To Do list. If you aren't using collaboration tools already, find out what's available in your company. There might not be anything – and there might also be the myth that because the organization and teams are small, you don't need technology to help get work done. Download a free trial of the software that appeals to you, use it, and then challenge that assumption – software can help any size of team in any industry if you get the right tool!
Get the right sponsor
Your project sponsor should be able to support you in achieving the project's objectives. They are the person who can secure the right resources and budget to deliver the project successfully. They unblock problems. They provide direction when you've put forward a couple of recommendations. They champion the project to other senior managers and ensure everyone is clear about the benefits. Usually, they are the one who 'gets' the benefits (or their team do).
Unfortunately, sometimes project managers end up with a sponsor who is not able to provide the executive decision making that is required.
When your sponsor has to defer to someone else to allocate resources or funding, or to resolve a problem, then you don't have the right sponsor.
Action:
Find out what makes a good project sponsor here and then assess your sponsor objectively. If they can't offer you what you need in order to get the project done, you'll have to decide if they are really the right person to be working with.
As you can imagine, shifting your project to a different sponsor is a challenging conversation to have with someone! The best approach is to ask your project sponsor if they feel they have the time and authority to best support the project. Take personalities out of it: you're trying to work out what is best for the project and the business overall. With any luck they will agree that they aren't the right person to champion it and help you transition the project to someone who can.
Get the right support
Your sponsor isn't the only person who will have an impact on whether your life at work is easier or harder. Get yourself a support network so you have someone to turn to on tough days. A mentor or coach, or even a trusted colleague who will listen, is a great help when you need a rant in confidence.
Action:
Review your key supporters. If you don't have a mentor or someone you can rely on at work, look outside of your workplace for another person in your network. No one springing to mind? Then try to build your network so you can put those supportive people in place in the future.
A good team and the right tools can really make your life easier at work. They might seem like small things but they all add up to make a huge difference which in turn should
lead
to smoother project management and team work.
What tips do you have for making your life easier? Let us know in the comments.
---