How the rise of adaptive solutions makes 'easy BPM' possible.
Tuesday, February 25, 2014
Creating automated workflows in BPM suites has proven to be very difficult in the previous generation of BPM solutions. Yet it can lead to a significant gain in overall productivity. Especially on an Enterprise scale where you need to track processes for many activities simultaneously. This does not always have to be complicated or require long IT implementation processes with easy BPM.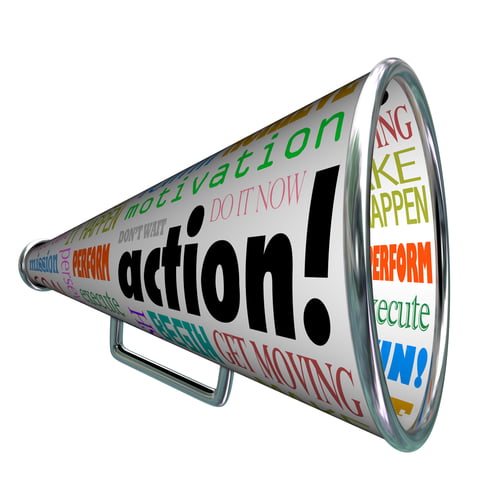 Business Process Management (BPM) provides companies with the possibility to focus on value-adding end-to-end processes while supporting them with IT systems. Its main purpose lies in implementing process-based, long-running and wide-reaching business applications with a specific set of tools (Business Process Management System, abbr. BPMS). Additionally, it supports the organizational change management which is required to successfully roll-out these changes throughout the company.
In our cross-departmental daily activities, we often discover the following situation: at the moment of process implementation, the business departments got exactly what they described in their requirements, yet over time what they are left with is insufficient, as their requirements changed over time. To gain the benefits of the agile principles for BPM-supported activities, we need to be able to bring changes to our processes and make them subject of constant improvement, including the possibility of building cases with BPM suites. This has to be reflected in the BPM system itself.
Building a business case for BPM
Adaptive BPM systems make it possible to re-craft any process at any given moment of time, without disturbing the existing processes. The cost of new process implementation is nothing compared to implementing a new process from scratch in a previous generation system. According to Gartner, it can result in significant advantages:
Benefit:
Reduced customer complaints up to 90%
Increased productivity up to 25%
12 month ROI = up to 120%
Figures from: Critical Roles for Successful BPM Projects and Programs, Michele Cantara, Gartner, 2012
Continuous Process Improvement
Benefit:
68% reduction in errors
75% reduction in time to translate orders into specific services
60% reduction in time to introduce new service offering
As the gain of business process management solutions is feasible, the enterprise demands an easier way to change, adapt and innovate processes, including processes that are subject to continuous change and so-called ad-hoc processes, especially in a volatile business environment where it is only possible to survive if changes are made quickly.
Easy BPM solutions provide a set of processes that can be
quickly implemented
modified on the fly
and do not require long IT implementation
where changes can be done by business, not by IT
Cross-Boundary Coordination
The enterprise wants to enable better coordination of work and business transactions that cross multiple boundaries.
organizational boundaries
national boundaries (due to different taxes and regulations in different countries)
boundaries between facilities
boundaries between trading partners
system boundaries
information boundaries
Easy BPM solutions provide a cross-departmental collaboration on the process, documentation and task management, which eliminates most of those boundaries. System boundaries are avoided as, on the one hand, all departments use the same system for management due to its flexibility and, on the other hand, process modification does not require coding from the user so it can be implemented directly by the manager without disturbing the process or departments common work on processes.
Comindware Tracker is an easy BPM system that makes it possible to quickly automate business processes. You can access your trial here.
---