Complete Credit Application Process Faster With Automated Workflows
Wednesday, April 12, 2017
The organizations dealing in the financial sector such as banking and consumer finance need to skim through and manage critical data and monetary details every single day. They need to process the data and information at hand to manage critical tasks. Even day to day process workflows can turn out to be arduous and complicated that include:

Bank account management
Credit application process
Approval management
Loan application process
Report management process
Challenges With Traditional Approach To Credit Workflow
Processes such as credit workflow require an exchange of sensitive information back and forth between the customers and banking professionals. The process is prone to potential breakdowns due to correspondence issues such as lost documents, missing information, missed out emails and phone calls, misinterpreted details, management sign-off and much more. This results in dissatisfied customers and undue delays in credit workflow. With manual routines and paper-based processing in place, speed and accuracy pose another challenge that needs to be effectively dealt.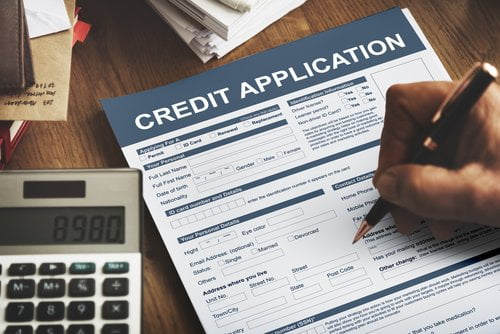 To add to the list of challenges, tech-savvy customers demand better ways to manage finances and process credit workflow with
multi-channel banking solutions
. Gone are the days of long lines at the inquiry and cash deposit counters. Nowadays customers prefer to communicate through emails and messages sent via mobile phones and social networking applications. This requires better infrastructure in place along with efficient
workflow management
to assist customers across all new mediums. To cope up with these increasing demands, financial organizations need to implement better and more efficient automated solutions to replace manual process workflows.
Adopting Better Solutions
In order to keep pace with the technological advancements taking place across various financial sectors, various organizations are leveraging the benefits of Smartphone applications, NFC devices, online transaction processing, mobile alerts, and automation tools to manage routine workflows more flexibly and efficiently. This has greatly transformed the way customers and organization's process banking routines, report management, and credit workflow. Adapting an efficient workflow system can help organizations dealing in financial sectors manage the credit application process, loan management process, routine banking process, and other routine workflows more effectively and robustly. Workflow management software such as
Comindware Tracker
not just helps in managing the business process and
automate business operations
but also boost productivity by streamlining the routine workflow processes. Even non-technical users can design, execute, and modify the workflows created with non-coding workflow software such as Comindware Tracker powered by drag-and-drop simplicity. Comindware Tracker can help organizations deal with routine challenges in following ways:
Provide better transparency and accountability across all process hierarchies
Quick installation and placement of workflow setups without requirement of any dedicated IT resources
Instant on-the-fly changes to required workflow and form designs
Uncomplicated implementation with an efficient user-friendly Outlook-style interface
Unified management of data and documents
Advanced analytics and effective reporting to assist better workflow management
Easy deployment on a plethora of platforms be it hybrid, on-premises, or on cloud deployment
In addition, organizations can tailor the workflow management solutions enabled by
Comindware Tracker
as per their specific needs. Comindware Tracker provides a centralized system to manage documents that form a part of the
document workflow management
. This cuts down on a lot of chaos and time associated with maintaining histories, storing discussion insights, and other details. Comindware Tracker provides a platform to configure web forms and create approval workflows. This helps in handling typical workflow processes such as capital expenditure approval, credit workflow, loan management process, and other similar workflows. This, in turn, helps in streamlining approvals, managing requests, and processing routine tasks with better time efficiency and reduced turnaround cycle. Comindware Tracker brings better visibility and transparency in routine operations by automating process workflows.
Give It A Try Now!
If you are looking for a revolutionary change in your workflow processes, enroll for a risk-free trial of Comindware Tracker. Boost up your credit workflow with an efficient and robust credit management process powered by Comindware Tracker. Multiply your annual capital by leading a chain of satisfied customers with effective business process modeling and automated business operations in place. Give a try to Comindware Tracker with a 30-day trial subscription.
---