4 Examples of Compliance Workflow Automation
Friday, May 17, 2019
Compliance workflow automation is a must for every company, regardless of the industry or sector. It ensures that the company's policies and procedures are designed in accordance with laws and regulations, and also ensuring due observance of those policies and procedures.
Compliance Workflow Automation Explained
With compliance workflow automation, you eliminate the need for check-ins, make approvals easier, reduce the need for shared files, and reduce the quantity of paper flying around in your office. This ensures you don't have to stress yourself worrying over whether your activities comply with various rules and regulations or you are already stepping outside the law.
When your workflow is automated, it is easier to ensure that all procedures are followed, thereby removing the risk of procedural misdemeanors. This also ensures that all involved in the processes know the structure of how things are being done.

Four Examples of Compliance Workflow Automation
Automated Accounting Workflow
CMW Lab workflow automation will ensure that you have no issues regarding your repetitive routines as they are automatically done for you by our software. With the aid of our accounting workflow software, for instance, you can be relaxed and bask in the euphoria of not having to stress yourself out over every little detail such as 'what comes from where' and 'what goes to who'. Once you input the organization, patterns, or structures you are working with, you can expect that your goals will be achieved more easily and you will get successful results.
CMW Lab accounting workflow software will ensure you have minimal to zero problems with your organization's accounting. This will help ensure documents, approval requests, tax calculations, and so on get to the appropriate quarters at the appropriate time without you having to stress yourself with check-ins (which people have been found to not be comfortable with). This will, in turn, boost your chances of not being involved in account scandals that result from human error.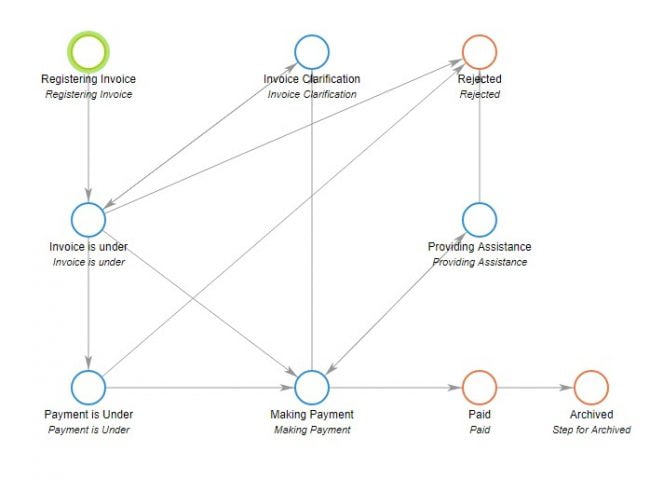 Automated Health Workflow
In the health sector, we can be trusted to assist with healthcare workflow management. We can help you ensure medical personnel does not always have to drive or fly from location to location with medical documents. The risk of loss or accident associated with couriers (which might be covered by insurance) is also removed from the equation as data can be transferred and received from one medical facility, office, or lab to another. This also means the data can be accessed by whoever is authorized at any point in time, ensuring you don't have to worry about record loss as a result of fire or any other incidents.
Automated Auditing Workflow
In auditing, you can easily follow trails and know what was done, by whom it was done, and the time it was done. This makes it easier to audit work, whether by internal or external auditors and puts your organization in the clear. You will also gain more respect from auditors if auditing you pose less stress than expected.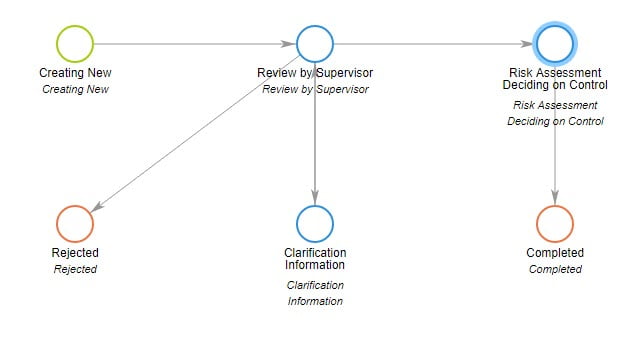 Automated Compliance Workflow
When you automate your compliance workflow, it is also easy to follow each process in approvals of documents, goods, or actions. It is easier to follow which stage of the approval process has been reached and which stage is next, making it easier to estimate the timeline for approval or rejection. Anyone associated with the process can also have access to and view the stage at which things are at any point in time.
Why Workflow Automation?
Workflow automation also helps with attestations and reduces the risk of human error. This means you can get the desired documents to the appropriate quarters without getting them mixed up. This also means you don't have to spend your time worrying about how to track the documents and their response. The responses can be automated to record such that you can easily have access to who has responded and who has not.
If you need to make assessments, workflow automation ensures you can make the assessments with ease. It can also assist with the proper filing of documents involved in the assessments. With automated workflow, you get to file all the results in one place and in an organized manner such that they can easily be compared and contrasted.
If you have stakeholders, compliance workflow automation can ensure you are notifying them and doing right by them legally. This means you don't have to worry whether stakeholders are being carried along on certain things because you can rest assured they are.
You can also use healthcare workflow management to track tests, results, and various situations and activities relating to healthcare. You can use it to ensure things such as medications, supplies, and documents are being delivered to the appropriate quarters at the appropriate time. You and other stakeholders can also monitor the processes as they move past each stage.
With automated workflows, you can remove frustration on the part of your employees as they get the knowledge of how things are when they are done, by whom they are done, and where they are done.
CONCLUSION
The importance of Compliance workflow automation cannot be overemphasized as it minimizes the number of inadequate or inaccurate reporting mistakes. Also, the implementation does not consume much time compared to manual controls.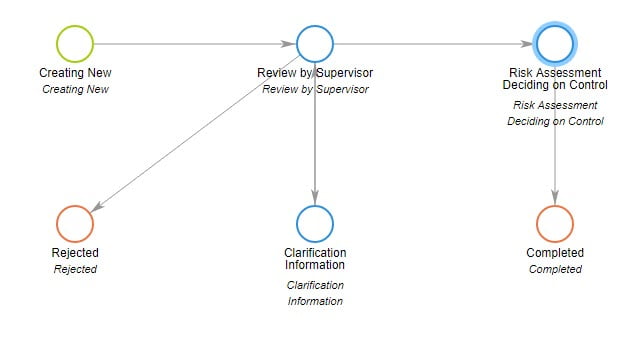 ---