Comindware Tracker Named Best Business Process Management Software of 2021
Friday, June 4, 2021
The company was highlighted among the most flexible solutions for modeling, managing, and measuring business processes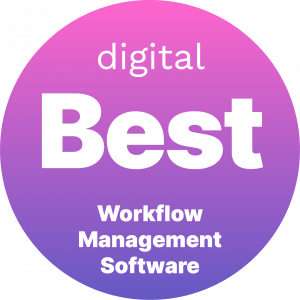 Foxboro, MA – June 04, 2021 – Digital.com, a leading independent review website for small business online tools, products, and services, has named Comindware Tracker among the best business process management (BPM) software of 2021. The top systems were selected based on three main criteria and customer feedback.
Comindware Tracker and other software solutions were required to provide third-party integration tools and detailed reports. Experts at Digital.com evaluated platforms with process mapping, modeling, and automation features. These tools are designed to manage business processes, redistribute resources, and modify tasks to fit each project.
Digital.com's research team conducted a 40-hour assessment of over 130 solutions. To access the complete list of best business process management software, please visit The Best Small Business Software, Service, and Technology Reviews.
ABOUT DIGITAL.COM
Digital.com reviews and compares the best products, services, and software for running or growing a small business website or online shop. The platform collects twitter comments and uses sentiment analysis to score companies and their products. Digital.com was founded in 2015 and formerly known as Review Squirrel.
---