Comindware Earns a 2020 Top Rated Award From TrustRadius
Tuesday, June 30, 2020
We're excited to announce that TrustRadius has recognized Comindware Tracker with a 2020 Top Rated Award.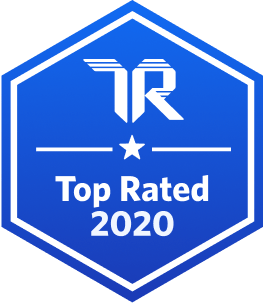 With a trScore of 9.2 out of 10 and over 70 verified reviews and ratings, Comindware Tracker is recognized by the TrustRadius community as a valuable player in the Business Process Management (BPM) and workflow software categories.
At Comindware, we're proud to create products that inspire such gracious feedback in our user community. Thank you for supporting our work, and for sharing your feedback on TrustRadius.
Comindware Tracker has earned two Top Rated awards for BPM Tools and Workflow Software for 2020. These awards are based entirely on feedback from their customers," said Megan Headley, VP of Research at TrustRadius. Reviewers on TrustRadius appreciate how user-friendly Comindware Tracker's user interface is, and note that users don't need to have coding skills in order to organize and automate their workflows."
Hear from verified users on how much they value Comindware Tracker:
As a remote tutoring organization, we had to connect to our mentors from different countries across the globe. We had to assign tasks, set deadlines, monitor progress daily. And Comindware Tracker provided an excellent solution to our needs. I'd recommend it to people who need a simple and intuitive workflow management tool."
– Mentor, E-Learning | Read the Full Review
This tool is used company-wide now. How easily it gets integrated with Active Directory is amazing. You can easily configure forms and design workflows. It is easy to use and the interface is also great. This tool has helped us to achieve great results."
– Revenue Assurance, Telecommunications | Read the Full Review
The product is used by the organization for workflow creation and notification setup, workflow automation, process modeling of business operations. It is well suited for project task management."
– Software Engineer, Outsourcing | Read the Full Review
Looking to share your own feedback? Please leave a review here.
---