Collaboration Tools for Business and the Role They Play in Crisis Management
Thursday, March 6, 2014
When handling company crises, versatility is the name of the game. Versatility means flexibility, and flexibility in critical business situations entails effective communication among involved parties – staff on the ground, management, and support personnel. Needless to say, your collaboration tools for business can play an essential role in overcoming trying business circumstances.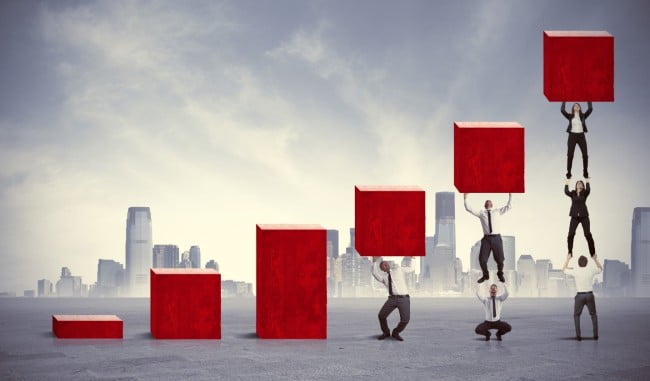 What is a business crisis?
Most businesses are required to make decisions every single day. Some of them are not easy to make, like massive layoffs as a result of downsizing, but they have to be made nonetheless. These, however, are not business crises. A business crisis is a situation that threatens the very existence of an organization, and if not handled properly can destroy a company. Examples include natural calamities, terrorist attacks, kidnapping of a company executive, workplace violence, employee fraud, security situations and product tampering.
Business collaboration tools and dealing with critical situations
You may have heard of the story of a FedEx deliveryman who arrived at a customer's residence with a package and threw it over the fence. What could have been a public relations crisis turned into a major win for FedEx for having handled the situation properly. And then there was the security breach Buffer had to contend with in October 2013. Buffer played that one awesomely by owning the situation, dealing with the matter head-on and providing frequent updates to ensure its customers that the company was in control.
We can only imagine the amount of work the FedEx and Buffer teams did to turn their respective situations around, but if there's anything we can be positive about, their collaboration tools for business, whichever these are, did a great job, too.
How to handle a business crisis
Own the situation. FedEx's Matthew Thornton III immediately offered a sincere apology, saying how he was upset and embarrassed by the courier's behavior. He detailed what the company did for the customer with the broken monitor, and without getting into the specifics to protect the erring employee's privacy, he assured speculators that steps have already been initiated in accordance with the company's disciplinary policy.
Speak the truth and speak it quickly. Buffer did the same thing FedEx did – apologized in a timely manner, even when the situation was caused by a third party, a spammer, in this case, that stole an employee password to access MongoHQ's (Buffer's database manager) main dashboard and write scripts to steal Buffer's social access tokens and post spam messages on behalf of its users.
Learn your lessons well. FedEx and Buffer both learned their lessons well. FedEx is using the YouTube video posted by the customer as a learning opportunity, as a way to remind employees that every package is important and that irresponsible behavior is unacceptable. Buffer, for its part, has discovered the source of the security breach, closed the vulnerability and increased social messaging security.
Make crisis planning an ongoing exercise. It is impossible for every organization to respond to every crisis that befalls them. Having a crisis management plan, however, is critical if an organization is to survive. This will help minimize the negative aftereffects of a crisis, if not completely save the day.
How agile business solutions help in crisis management
Crisis management is often characterized by decision-making within a short period of time. Time being a factor, agile business management is a plus. To effectively manage a crisis, the ability of your and business collaboration tools, like Comindware Tracker that supports agility and real-time control, to keep pace with the needed speed with which information must be relayed can go a long way. Being an agile BPM Comindware Tracker also allows on-the-fly modification of business processes, a feature that may prove crucial when handling a crisis.
Conclusion
Expect that not everything you hope to happen will happen, especially in the business world. Along the way, you may encounter bumps on the road, or in extreme cases, a crisis that can force your company out of business. The best weapon is to arm yourself with mitigating strategies so you're not left to falter and scramble if and when unexpected events do occur.
---