Key Techniques for Delivering Business Process Automation Benefits
Tuesday, August 27, 2019
As businesses evolve and more work needs to be done, the conventional solution is to either overwork the people or hire more people to do all the extra work. As things stand nowadays, companies cannot afford to keep hiring more people. High-skilled jobs are already difficult and expensive to fill, and getting more people on board to do low-skilled and sometimes merely repetitive tasks can set cost-saving goals back.

This is where business process automation (BPA) solutions come in handy.

Why implement a business process automation solution
Business process automation benefits the organization by setting a clear step-by-step workflow solution and speeding up otherwise vague business processes. These processes could range from something as simple as filing an expense report to something as multifaceted as drafting contracts and sending out invoices to clients.
The key goal of a business process automation solution is for the company to save costs. Whether it is done by simplifying operational processes, bringing down labor costs or client response times, the ultimate goal is always the same – to end up with the most cost-effective bottom line. Since the automation of business processes already hopes to accomplish this, a further solution is to integrate technology into these processes to further bring down labor costs.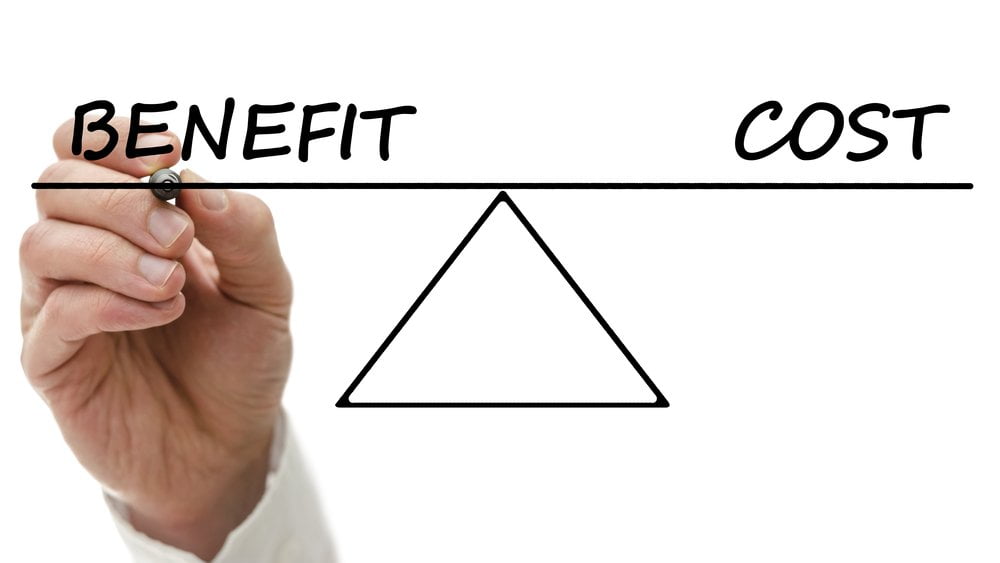 Even though cost saving is still the key reason why businesses dive into business process automation, now CEOs frequently change focus to real business results rather than cost savings. It is reasonable to keep this trend in mind and check if your BPM intentions are incorporated into business strategy and ensure that they add high-level business value in addition to cost saving.
Below are some business process automation benefits:
Saves staff time and effort
Reduces work cycle times
Increases response rate
Minimizes human error
Decreases workload
Gives management the ability to track work cycles more effectively
Gives management the ability to document results more effectively
Makes process auditing more transparent and efficient
Increases service quality and consistency
Reduces turnaround times for both staff and customers
Increases customer loyalty
If your company is interested in enjoying the benefits listed above, the first step is learning more about common business process techniques and choose the best fit.
Business Process Techniques
There are three main techniques in implementing a business process automation solution:
Extension of an existing IT system
Purchasing a process-specific business process automation software
Purchasing an adaptive business process automation solution
The first technique entails the extension of an already existing model, developed from the IT system. Since IT processes are already usually automated, companies find it beneficial and cost-effective to attach BPA solutions to these IT functionalities. The problem with this approach lies in the process, and additional cost and time investment in finding the appropriate talent to develop these, as well as the training it would take for employees to integrate the new program into their daily tasks.
The second technique is to purchase specially-tailored business process automation tools. By purchasing ready-made tools, companies eliminate the need for hiring more IT talent to develop the business process automation tools in-house. However, despite the variety with which these tools are produced, not all industries can make use of all the built-in features. Other industries may need some functionalities that are missing in the ready-made product, or worse, they are paying for functionalities they don't really need.
The last automation technique is a better integration of both techniques. By purchasing a ready-made business process automation software that is highly customizable, companies can make do with an already available infrastructure and then build whatever other functionality their specific industry needs from that main architecture.
Choosing the right business process automation software
These ready-made plus customizable BPA solutions are a feature set offered by the award-winning business process automation software, Comindware Tracker.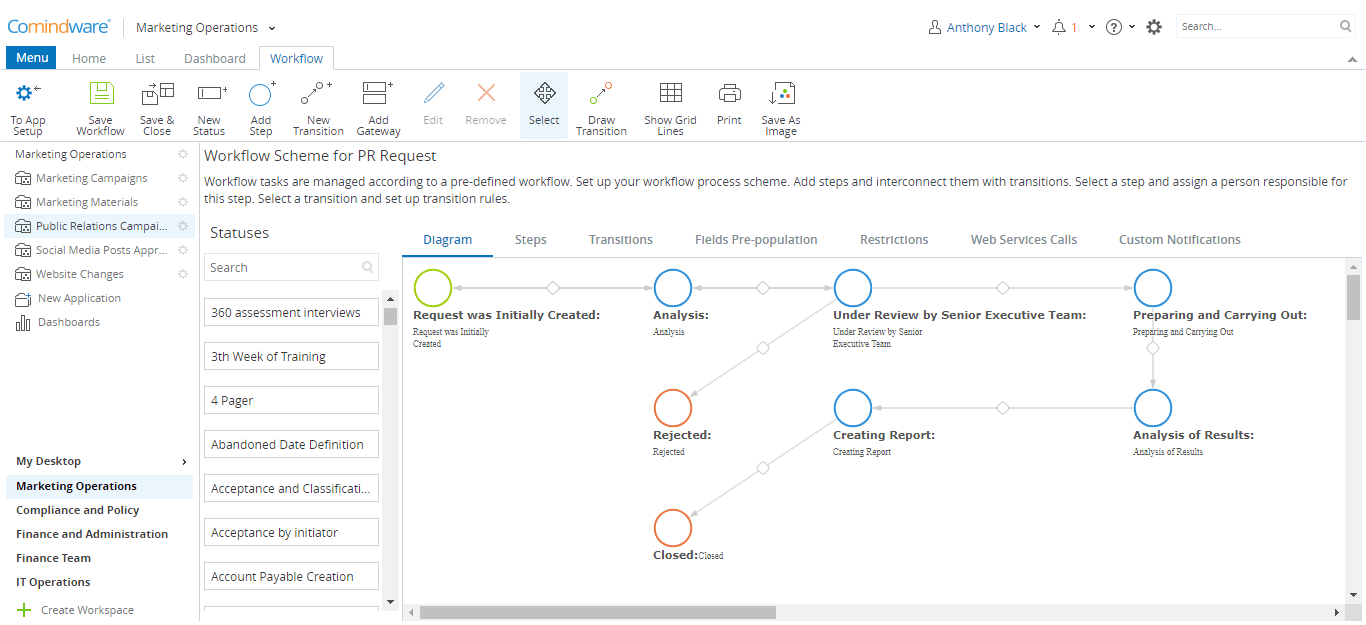 This tool make it a snap to design your own business processes and automate it, no coding skills required
Comindware Tracker
contributes the following business process automation benefits:
This web-based software is easy to learn and implement.
Its user-friendly interface and easy deployment process eliminates the need for hiring more employees to install, troubleshoot, maintain and develop further process functionalities.
Comindware Tracker is easy to operate, with a visual drag-and-drop interface.
The software is flexible, allowing industries to customize functionalities and adapt them to their business processes, not the other way around.
Designing, developing and updating the software does not require redeployment or high-level technical skills.
Conclusion
Businesses are constantly facing pressure to be more fiscally prudent. This pressure is more apparent in these volatile economic times, when taking business processes and operating costs down is one of the responsibilities managers must handle. By modeling and streamlining business processes, organizations are able to decrease response times, thus leaving more time to accomplish other tasks. This added efficiency helps to eliminate wastage of time and other resources spent mulling over procedures that could have been completed more effectively.
In the world of business, time is money, and the more time businesses can save, the more opportunities there are to make money. The best way to think about this is business process automation benefits not only the employees (decreasing workload), but the organization as well (increasing the bottom line).
---